Bracho relocates to Coppell, settles in soccer
Many consider moving once during high school difficult, but Coppell High School junior Richard Bracho had to do it twice – from Venezuela to Kentucky two years ago, then from Kentucky to Coppell in August.
Although he has needed to adapt to a multitude of new surroundings, one thing has always stuck with him: soccer.
"I played soccer all my life," Bracho said. "All my friends [in Venezuela] were playing, it was a big sport in the country. Soccer is the best sport, I watch it all the time and it's a lot of fun to play."
Along with the rest of Coppell's soccer players, Bracho tried out for the boys team at the beginning of the school year and was placed on the junior varsity.
After moving to the United States, Bracho faced a wide spectrum of changes – everything from school size to the national language was new. While in Venezuela he practiced soccer in the evening, in Coppell he practices in the morning, giving him more free time after school. The changes were not necessarily bad, but adaption is always a challenge.
"Everything is different," Bracho said. "Here, it's more safe. People are different here than there. The school was the main change – making new friends, new teachers, new soccer team, [and doing] tryouts again."
Soccer gives him something to lean on.
"Through soccer I made friends more easily, met new people [and] they helped me a lot," Bracho said. "Because they knew I was new, they helped me with everything – meeting people, getting to know things. My best friends are on the soccer team. Because those are people I spend most of my time with. We play soccer everyday, practice together, talk a lot."
CHS junior Anthony Flemming, who first met Bracho during tryouts, is one of his good friends.
"I wasn't immediately friends with him," Flemming said. "I just gradually introduced myself. I liked him, so I hung out with him. As a person, he has a wonderful personality. He's so funny, I love him so much. As soon as I introduced myself, and just by the way he introduced himself to me – you know first impressions they mean a lot – I just knew we were gonna be great friends. It was awesome. He's a good guy, overall."
Bracho generally plays center defensive midfielder. The position is yet another change for him, as he was usually the striker in Venezuela, but his strengths as a player help him execute the new position successfully.
"I think [his position] is the perfect spot for him," Coppell coach James Balcom said. "He reads the game well. He plays quick, gets the ball off his foot quick, is able to see things on his field that midfielders his age sometimes don't see. He does a good job reading the game. "[Because of] his good vision, he's able to see the whole field, work the ball side to side. "
As he is only 5 feet and 4 inches tall, Bracho's small size can sometimes be an obstacle to overcome.
"The physical part of the game is really important," Balcom said. "Being his first year in Coppell, we've had to work to get some strength on him. A year of working will help his game physically."
Bracho is appreciated by people in the program for both his positive personality and on-field contributions to the team.
"He is not a ball hog, he passes the ball a lot,"  junior team manager Santi Ceniceros said. "And he brings a good set of skills to the team. His ball control, his agility and his low center of gravity [are strengths]. His ball control has improved a lot since the beginning of the year as well as his strength."
Although he still has a couple more years until college, Bracho has already decided he wishes to play soccer for whichever university he attends.
"I love the sport, I want to play soccer all my life," Bracho said. "Everytime I play soccer, I try to do better and do my best."

Hang on for a minute...we're trying to find some more stories you might like.
About the Contributors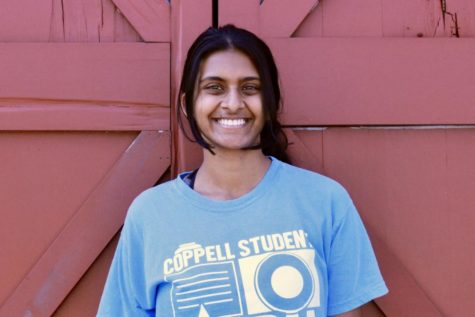 Pramika Kadari, Executive News and Enterprise Editor
Pramika Kadari is a senior and the Executive News/Enterprise Editor on The Sidekick. In her free time, she enjoys reading, writing, watching movies and...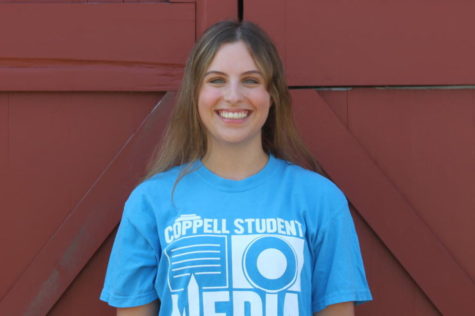 Mari Pletta, Staff Photographer
Mari Pletta is a senior and a third year photographer for The Sidekick. Outside of school she enjoys cooking on the weekends and taking photos on vacation...