Heart of it all: Experience, love of science drive Douglas to teach
The first Teacher of the Year at CHS9 is much more than a teacher. She's a mom, friend, leader and more.
Before joining the new CHS9 campus as the GT Biology teacher this year, Cathy Douglas spent the last 18 years at Coppell High School, and has more than 27 years of teaching experience.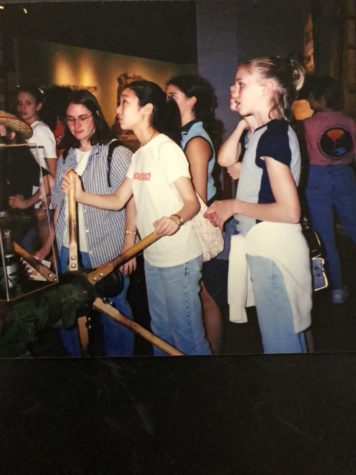 Being the head of the science department at CHS9, Douglas prides herself in her ability to help the less experienced staff members at the school. Along with being in charge of such a big department, Douglas is also an instructional teacher for first time educators at CISD.
"Watching them progress throughout the year brings a smile to my face, knowing that I can play a bigger role as a teacher," Douglas said.
Douglas is also the Science Fair coordinator and the CHS9 Science Olympiad sponsor.
"Working on the science fair is something I look forward to every year," Douglas said. "Every year my students do an amazing job, and it has been a blessing to be the teacher that gets to bring in the awards."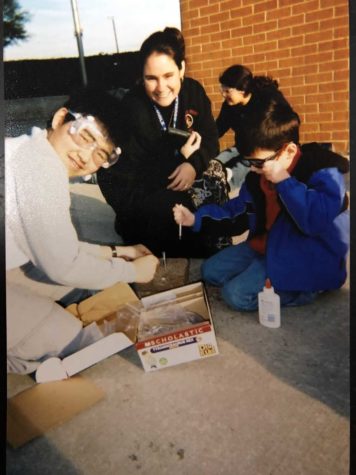 Her hard work during class is not unnoticed by students.
"You can see her love for science when you step into class," freshman Isha Sihma said. "Every class runs smoothly as she is always prepared. She makes it easier for us to learn, and you can truly see her passion for teaching."
Douglas is known as one of the hardest working teachers on campus by her colleagues. Over the years, her ability to step up and help the people around her has been an important part of the success in CISD.
"When I walk into her class for evaluation, you can see the amount work she puts in for her students," CHS9 assistant principal Ashlee Graham said. "She is an example of the type of environment we hope to spread at the campus."
Douglas strives to be more than just a teacher by making a personal connection with the students that walk through her door.
"I believe every student needs the ability to grow and I make it my goal to make an impact, " Douglas said. "Watching them come back and telling me the different jobs they take on brings tears my eyes – knowing I made a difference."
But students are not the only people she has close relationships with. When Douglas first started teaching at Coppell Middle School West, she became close friends with teacher Holly Anderson, who is the AP Environmental Science teacher at CHS.
"Finding the right support is important because I know somebody cares," Douglas said. "Whenever I needed the little bit of motivation to get me through, it was great knowing I had [Anderson] by my side."
Douglas and Anderson helped elevate the biology department at CMS West when teaching seventh grade. Working on different lesson plans for future students, bonding came naturally for the pair.
"She is an amazing teacher, and more importantly, an amazing friend," Anderson said. "Ever since the day I met her, I knew she never backs down from a challenge. She has shaped the rest of the staff here, and we can all agree that her presence was special."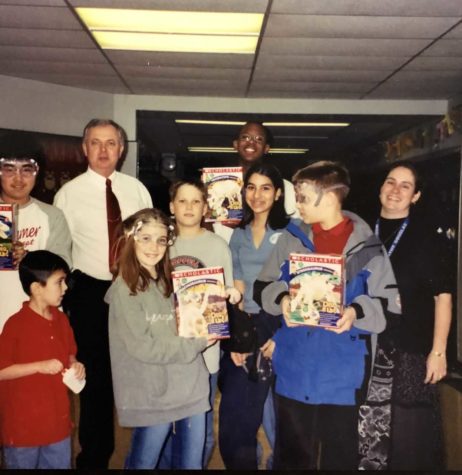 Douglas has attributed her ability to make a difference to one of the people she cares about the most – her son, Trace Douglas, who was once a student of Douglas
"I see my son when I teach every new group of students," Douglas said. "They are just like my son, and it is truly the best feeling a teacher could have."
About the Contributor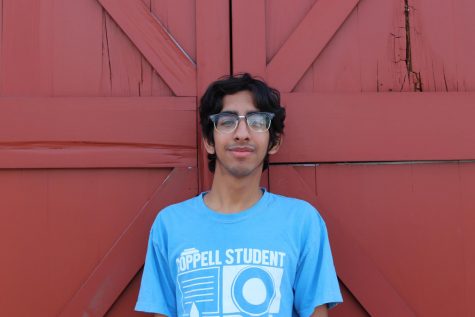 Arman Merchant, Staff Writer
Arman Merchant is a senior and a third-year staffer on The Sidekick. He enjoys his time watching football, listening to music and walking his dog. With...