Girls cross country makes school history with first state title
Uncontrollable emotions, numerous tears and various high-pitched screams characterized the Coppell cross country team at Old Settlers Park on Nov. 3. The girls team left with its first state team title and a new boys 5K school record.
The cross country team trains year round in the blistering cold or melting heat, rain or shine. The runners' dedication to the sport has paid off majorly this season.
To open its season, the team travels to the Run Across Texas camp, a week-long running camp in far west Texas. The camp allows Coppell to train with some of the top schools in the state, including Southlake Carroll and Prosper.
"The athletes get to ride in vans with other schools' coaches and at the same time they bond with other schools' athletes," cross country and track coach Nick Benton said. "It shows our athletes other kids are working just as hard as they are."
Throughout the season, the athletes all had varying performances in their races. Where some would have their good week, other girls struggled. No matter the results week to week, the girls focused on themselves and their goal of taking home the state title.
"It was exciting [to have this kind of season], we knew we hadn't reached our full potential," sophomore runner Chloe Hassman said. "At the same time, it made us nervous because we knew we would all have to have a good race the day of the meet."
This year, the district realignment pitted Coppell  against some of the top-placing teams in the state early on in the championship season. While the boys team failed to advance out of the district meet by four points, the girls advanced with a second place finish. At region, the girls slipped through, securing the fourth and final spot to the state meet.
"[Getting fourth] at regionals was a big blow to everyone's confidence," Hassman said. "It felt like, at that point, everyone had dismissed us and I think that made a lot of us really angry."
After the regional results, Milesplit, a large company based around race results, released their predictions for the Class 6A girls state cross country meet at Old Settlers Park in Round Rock. The organization did not even predict Coppell to be in the top three.
"The team dynamic is something most people will never understand," Benton said. "You have one bad race and everyone is going to give up on you. I say, 'that's fine, go ahead.' They will see what happens when it matters."
Cross country meets are scored on a team's top five athletes based on their number position in a race; the lower the score, the better. From the spectators' cheers, the athletes were able to determine they were in a decent position.
"[As] we were in the last mile passing spectators, I could hear people say 'oh my gosh, that's Coppell's fifth runner,' and I knew we had a good chance at something great," Coppell senior runner Rowan Hassman said. "I looked around and I couldn't see any Southlake girls and I didn't see Flower Mound's third runner anywhere near me."
Coppell beat its two largest competitors – Flower Mound and Southlake Carroll. Flower Mound finished second and Carroll was fourth, just short of a podium position that they have held for over a decade.
"We weren't expected to win," Rowan Hassman said. "Other teams coaches came up to us after the race and congratulated us. One said how surprising it was that we won, and asked us if we were expecting a result like this."
The boys team did not leave the state meet without a mark on the school's history either. Coppell High School sophomore runner Evan Caswell was the only boy to make it out of the district and regional meet. At the state meet Caswell set a new school record for the 5K run in 15:31.92, beating the previous record of 15:47.5, set in 2003.
"Last year [Caswell] was a JV runner and he started running really well at the end of track season," Benton said. "We knew he was going to be good, after I finally convinced him to come to camp and after experiencing it, I think he gained a lot of confidence in himself."
After placing ninth at the regional meet and setting a new school three mile record, Caswell decided to chase the 5K record at his first state appearance.
"At the beginning of the season, I didn't know that I was going to break the school record," Caswell said. "[Benton] was really motivating and he was always confident in all of our abilities."
Follow Sydney on Twitter @syd218
About the Contributors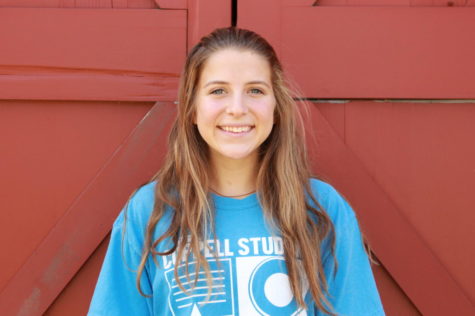 Sydney Rowe, Staff Writer/Photographer
Sydney is a senior and is a second-year writer and photographer on staff. She enjoys being active and going to new places in her free time. In school,...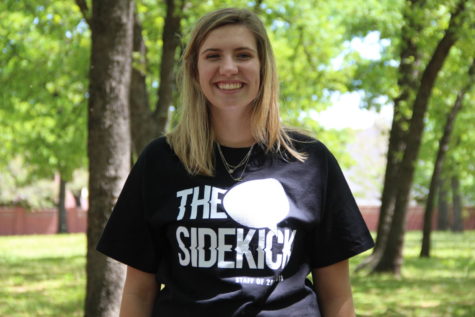 Aubrey Phillips, Staff Photographer
Aubrey Phillips is a senior and second year staffer on The Sidekick. In her free time, she enjoys spending time with friends and family, listening to music...