Korean Festival promotes unity in South Korea, United States
CARROLLTON – Korean pop blasted through the Korean Festival in Carrollton Asian Plaza on Saturday as people milled around, trying on traditional Hanbok, getting their names written in Korean calligraphy or eating Korean street food, such as Tteokbokki.
The festival celebrated Korean culture and attracted people of every ethnicity. It was hosted by the Korean Society of Dallas.
"[The festival] makes me happy because there is so many non-Koreans here and they all want to experience Korean culture," Coppell High School junior Eda Kim said.
The theme "Peace, A New Future" displayed through art exhibition, "Spring of DMZ", from the Corea Cartoon art Association (COCA), which displayed the possible reunitement of the two Koreas. Not only was the idea of peace and unity for the two Koreas demonstrated, people of different cultures joined to celebrate the uniqueness of Korean culture.
"The importance of [cultural festivals] especially in America, and all over the world, [is that] everybody should learn about anybody's culture so you can appreciate it. We all grew up in different areas, we all have different things that we believe in and we all have different cultures and traditions that we follow," attendee Nhan Pham said. "Without cultural appreciation, we disregard other people's beliefs and traditions. We're all humans, and we should all love each other and that's a key reason for these cultural events."
Alongside the food and art were performances from Taekwondo groups, K-pop covers, fashion shows, a traditional Korean wedding and performances from Korean rapper Killagramz and K-pop girl group GWSN.  
"My favorite part about the festival was the performances that were going on on the stage. My brother performed Taekwondo and it was really cool to see him be a part of something as wonderful," CHS senior Rachel Choi said.
For many, what introduced them to Korean culture is K-pop, a type of music from Korea that has become increasingly popular in the United States in recent years, with bands such as BTS, EXO, Seventeen and more.  
"If people listen to some of the K-pop music and they get into that type of music, it might draw them to that country to learn more about that culture, and more to appreciate that culture," Pham said. "[For example] people might like the new song from Steve Aoki, an American producer, he collaborated with BTS, and now people are starting to hear BTS, and they're not gonna be stereotyping Koreans because they're actually listening to and liking a Korean song."
The festival gave Koreans, such as Choi, the chance to experience their culture with the people they love.
"Cultural activities like the festival are important because not only do they bring together people of one culture, but it breaks down barriers and allows people of different cultures to come in and get to experience it too," Choi said. "I thought the festival was a really cool experience that included food, music, and people that I loved interacting with. I really wanted to attend it at least once before graduating, and it was worth it."
About the Contributors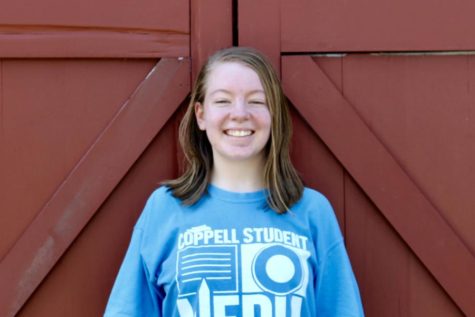 Claire Clements, Editorial Page Editor
Claire Clements is a senior and Executive Editorial Page Editor on The Sidekick. You can usually find her signing in her church, listening to Korean music...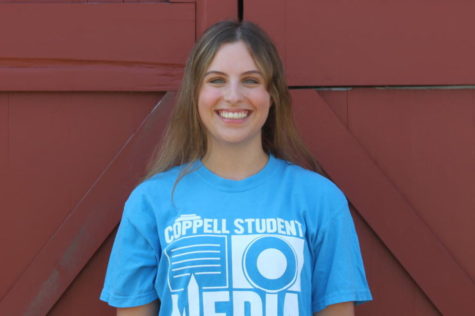 Mari Pletta, Staff Photographer
Mari Pletta is a senior and a third year photographer for The Sidekick. Outside of school she enjoys traveling and taking photos on vacation over the summer....