Moving on
Cowgirls take out Keller to advance in state playoffs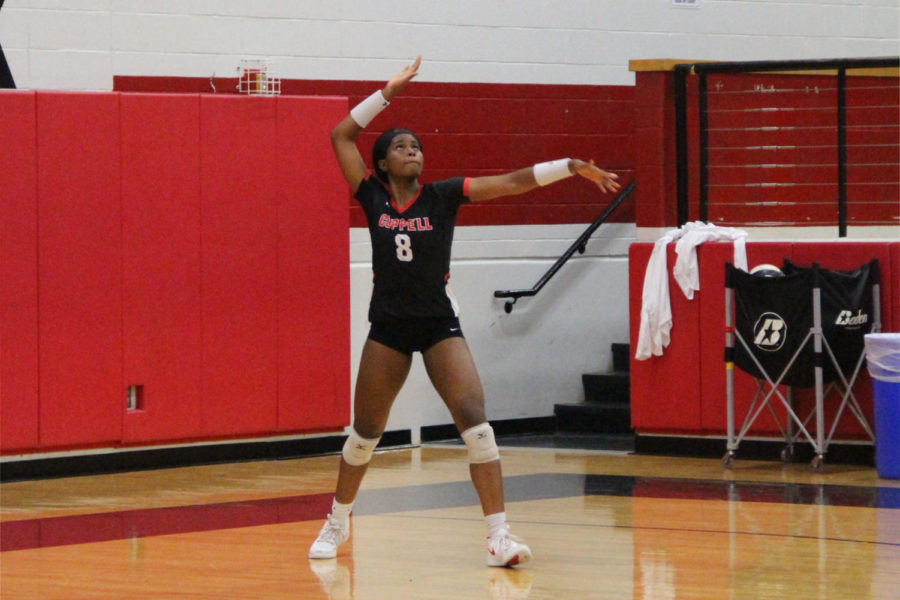 COLLEYVILLE – There are some matches that are completely one-sided – point after point for one team, the other team slowly giving up hope, fans falling asleep in the top row.
This was not one of those matches. This was a evenly matched, tense battle for the title of Class 6A Region 1 bi-district champion.
Last night, the Coppell volleyball team defeated Keller, 25-18, 23-25, 25-23, 25-20, Colleyville Heritage High School.
With a fast-paced, competitive first set with boisterous fans on both sides, the Cowgirls (37-10) took an early, 1-0, lead over the Lady Indians (34-10) with a score of 25-18. Throughout the set, there were close saves, hard hits and controversial calls – which set the tone for the rest of the game.
The second set was similar in essence, but went the other way. After a back-and-forth scoreboard, the Lady Indians won, 25-23, to tie the game at 1-1.
The third set got more interesting – believe it or not – when Coppell took a 22-18 lead over Keller. The Lady Indians then began to comeback and tied the score at 23. However, with a fault on a serve and one more Cowgirl kill, Coppell took the set, 25-23, to make the score 2-1.
"In the tighter moments, we're just tough," Coppell coach Julie Price said. "We stayed really composed and did what we worked on in practice."
In the fourth set, the Cowgirls began pulling away early on with a score of 10-4. They kept that lead throughout the set with the help of senior outside hitter Amarachi Osuji's kills and a few saves from different players. Although Keller came within three points towards the end, the Cowgirls took the set, 25-20, and the game, 3-1.
"[Osuji] had a great game tonight," Price said. "Their game plan was to serve to her and she handled it really well. There were definitely moments when we climbed on her back and she pulled us through some rotations."
Osuji was a key player in the match – not only for returning serves, but for her kills and saves as well. Being a senior and captain, Osuji led the team through her energy on the court.
"We were all really pumped up to play [last night]," Osuji said. "I especially was really ready to go because we have been doing so well this season and we have a good chance at going to state."
The Cowgirls will play Waxahachie on Friday a Mansfield Legacy High School in the Class 6A Region I area playoffs.
Follow along for live-event sports coverage on Twitter @SidekickSports
About the Contributors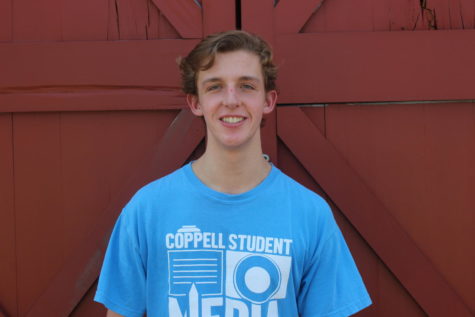 Nicholas Pranske, Executive Copy and Design Editor
Nicholas is a senior and in his third year on The Sidekick staff. He enjoys reading the encyclopedia cover to cover and polishing shoes. You can often...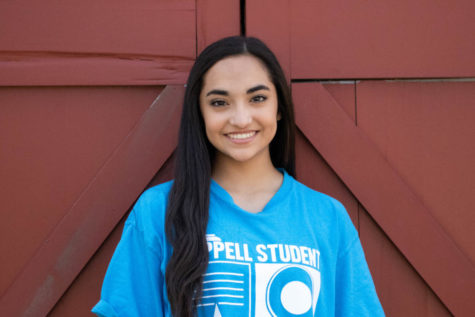 Camila Flores, Staff Photographer
Camila Flores is a junior and second-year staff photographer on The Sidekick. In her free time, she enjoys taking photos of friends and going to dance....