Same college, same number, same blood; Stange following father's footsteps to Kansas State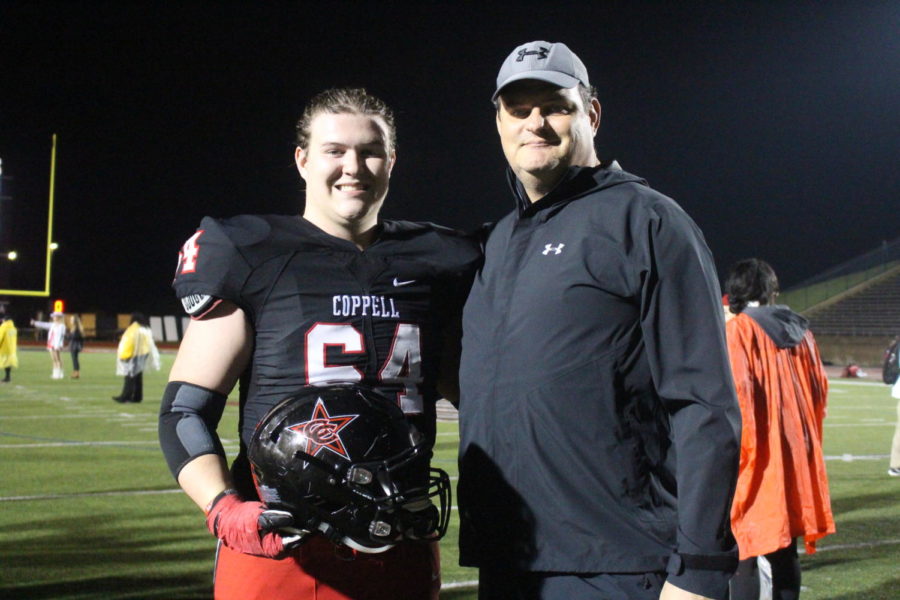 From 1987 to 1988, Kansas State University left tackle Russ Stange put his heart and soul into football. His time there fostered a strong love and pride for the school.
Thirty years later, his son Trevor, a senior on the Coppell football team, verbally committed to Kansas State. He will also play as an offensive lineman, wearing the same number as his father.
"I am excited for him because it was my university, [and] now it is his university," Mr. Stange said. "It's [his] university, [he is] representing them. It holds a bond for me because I didn't just go to school there, I contributed to the culture and the atmosphere at K-State."
Trevor has played for the varsity football team since his freshman year, though his football career started much earlier. From kindergarten on, he has been developing his skills as a player, trying out different positions such as full back and tight end until finally entering high school as an offensive lineman.
The origins of Trevor's love for football unsurprisingly trace back to his dad.
"At first it started out as 'my dad did it and I want to be like my dad'," Trevor said. "He signed me up and I kept on playing and I fell in love with it."
When Trevor was young, he would wear his dad's old jersey around the house, the No. 64 printed in the large folds of the cloth on his small body. When he was put on varsity, he saw that 64 was available.
"I thought, 'it was my dad's number, why not make it my number too?'," Trevor said.
The decision to commit to Kansas State came at the end of Trevor's junior year. He had called his family together and announced he wanted to attend his father's alma mater.
"It was always between Kansas State and Texas Tech and one day I was like, 'you know what, Kansas State is home to me' so I just committed," Trevor said. "[I thought] 'this is home' and I wanted to get recruiting over with."
After a childhood filled with visits to Kansas State and an overall adoration for the school, it seemed like a dream come true when they made Trevor an offer.
"
It's very rare for someone to say they were recruited by their dream school and actually mean it. I couldn't have asked for a better offer."
— Coppell High School senior Trevor Stange
"It's very rare for someone to say they were recruited by their dream school and actually mean it," Trevor said. "I couldn't have asked for a better offer."
With a strong high school record that lead to his SportsDay's Class of 2019 Top Football Recruits ranking of 60, he hopes to continue growing as a player and a leader in college level football. During his time at Coppell, he made a lasting impression of himself.
Still, college holds a new set of challenges.
"[Trevor has] learned a lot here with us [at Coppell], but when you get to the college level there is so much more," offensive coordinator Jay Jones said. "There is so much more technique that you have time to do that you don't always necessarily have time to do at high school level."
Something that will not be a challenge, however, is maintaining the relationship he has with his father.
"My parents have already explained that they're going to buy season tickets," Trevor said.  "They'll be up there every single weekend and I'll get to hang out with them."
His father seems equally unconcerned about the effect of distance on their relationship.
"People send their kids off to college everyday," Russ said. "We'll obviously talk a lot, I hope, and Facetime and [use] all that social media has [to offer]."
The upcoming years in Kansas have a lot to hold for Trevor. He will be following in his father's footsteps, living up to a legacy.
"It feels like a little bit of weight on my shoulders, a little bit of expectation, but it's a great feeling because people go, 'oh, you're related to him'," Trevor said. "There's a history right there and I'm glad I get to be a part of it."
About the Contributors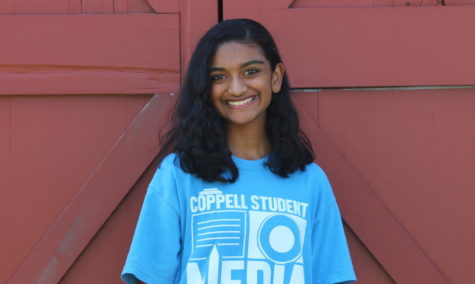 Sally Parampottil, Executive Sports Editor
Sally is a junior and the Executive Sports Editor on The Sidekick. When not working on homework or other school-related activities, she can be found rewatching...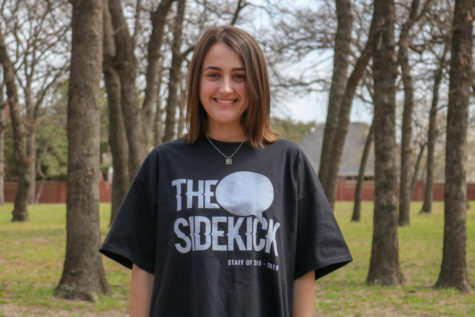 Bren Flechtner, Photography Editor
Bren Flechtner is a senior and third year staffer on The Sidekick. In her free time, she enjoys sewing, taking photos and spending time with friends...