Cowgirls cruise in regular season finale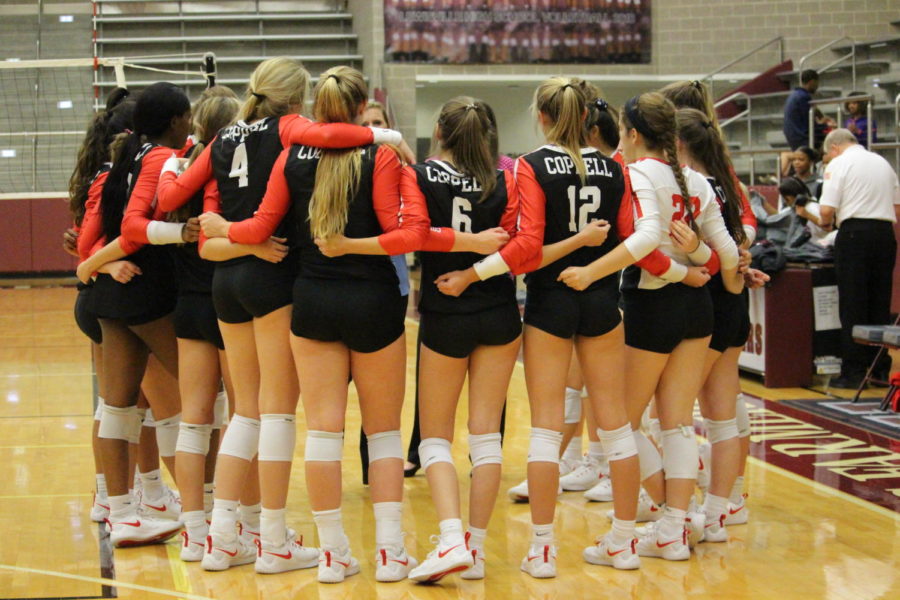 IRVING – On Tuesday, Coppell volleyball defeated Irving Macarthur, 25-16, 25-8, 25-19, to end the regular season 37-10. As the last game of the regular season, winning further showcased the team's great season.
The Cowgirls enter playoffs as the number 2 team from District 6-6A and number 28 team in the state. Coppell opens the playoffs next week.
The first set was very competitive before the Cowgirls pulled ahead by nine points. The Lady Cardinals came out with vigor and fight, but slipped behind as the game continued.
The second set showed Coppell's strength from its very start. The last eight points were won by Coppell.
The third and final set of the match opened with all six seniors positioned on the court. The seniors played all-around positions for half of the set. As the last regular season match of their high school volleyball careers, the seniors were awarded with increased playing time.
As the match progressed, Coppell coach Julie Price began to sub in more players and let more of the team gain important experience before playoffs. With Coppell's large lead in the second set, Price removed the starting players and put in students who don't get to play as often. The game provided a path for improvement for all players on the team.
The Cowgirls look forward to their performance in the upcoming playoffs.
"It was great to end the regular season and enter playoffs straight off a win," junior right side hitter Kaylee Cloutier said. "I'm looking forward to more time playing with this team and hopefully winning some crucial games in the coming weeks."
Follow @SidekickSports on Twitter for more campus sports coverage.
About the Contributors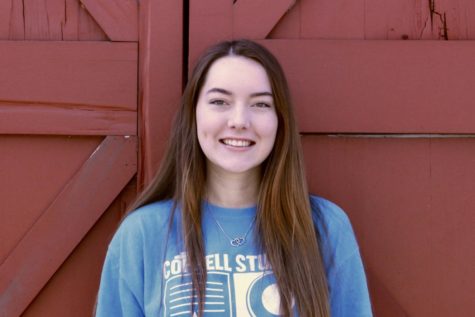 Emma Meehan, Staff Writer
Emma is a senior and second-year writer on staff. She likes to read about politics and history, hang out with friends and do yoga. You can reach her at...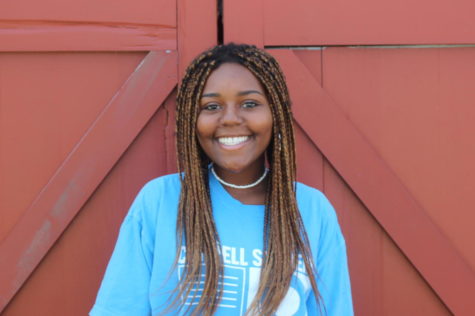 Neveah Jones, Staff Photographer
Neveah Jones is a junior and second-year staff photographer. Neveah is involved in Student Council and National Honors Society.