Handstands to High Kicks
Culler transitions from cheer to Lariettes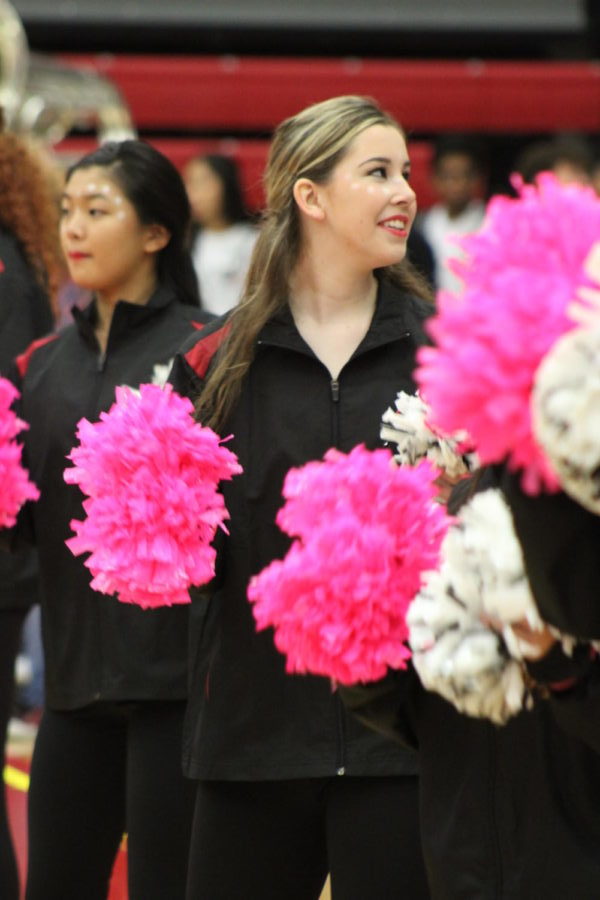 From jazz to ballet to cheer, numerous forms of dancing have been part of Coppell High School senior Saige Culler's life since she was 4.
Culler is no stranger to trying different dance styles. This year, however, she made a unique transition between two CHS teams: cheerleading and Lariettes.
Culler was on the JV cheer team her freshman and sophomore years, but decided to take a break from dance her junior year.
"I loved everything about cheer, but I really just wanted to focus on my studies for a year," Culler said.
It was then, during her junior year, that Culler first developed an interest in the Lariette team. Seeing the Lariettes perform seemed to open up a new world of opportunities to Culler.
"I remember going to pep rallies and watching the Lariettes perform," Culler said. "I wanted to know how cheer differed from [Lariettes] dancing, and I wanted to give it a try."
While both the cheerleading and the drill team styles share the artistic quality of dance and expression, certain aspects of the two dance styles can be quite different.
"Cheer's dance style is more unique when compared to other dance styles," assistant Lariette director Julie Stralow said. "They focus more on the sharpness and certain signature moves that they do, such as tumbling, that aren't necessarily incorporated in drill team. Drill team falls more in line with jazz, hip hop, and high-kick styles,"
Despite these stylistic differences, Culler believes she has had a smooth transition between the two teams; she attributes this to her background in dance and cheer.
"Saige is a great addition to the team. Dance-wise, she is amazing and able to use her background in cheerleading combined with her dance technique to nail the routines that are thrown at her," Lariettes senior captain Addison Davis said.
Davis has been with the Lariettes since her sophomore year; she has gotten to know the different aspects of Lariette dancing and can identify certain traits of Culler's that help her in different situations.
"During competition season, we will be able to showcase some of [Culler's] techniques that she used in her cheerleading. However, in football season we see her athletic side, as well as her flexibility and strengths they she has from her cheer background," Davis said.
Culler's background was not always constant in terms of what dance style she practiced. She switched between practicing traditional and modern dance to cheer before, when she decided to focus on cheer in seventh grade and hone her skills in order to make the CHS cheer team. At the time, Culler believed she had a waning interest in traditional and modern dance styles and took up cheer as a result.
"The reason I quit [dance] initially is because I didn't think I wanted to dance anymore, but what I found out last year is that I still had some of that passion in me," Culler said. "I decided that dance was worth a try again."
Stralow does not know of any student who has completed a transition from cheer to Lariettes before. Nevertheless, she is excited to have Culler join the Lariettes, as she had known Culler as a dance student prior to her joining the Lariettes.
"I think that helped our relationship," Stralow said. "It was unexpected, but really exciting that she decided to change routes and come to the drill team."
According to Stralow, Culler's demeanor on the Lariettes is reflective of her resolve and the introspection she has undergone in the past year.
"Saige is reserved and focuses really well. She's really intelligent… she approaches [the activity] a little more academically than some of the other girls," Stralow said.
Culler does indeed see a deeper meaning in dance. To her, it is not just a pastime, but rather an activity that she can benefit and learn from. The Lariettes in particular have helped Culler acquire a variety of new skills, from learning military-style kicks to important personal skills.
"Not only has [dance] affected me physically, but also mentally- I think I gained a lot of social skills out of the opportunity of doing Lariettes," Culler said.
Overall, Culler is looking forward to her year with the Lariettes, which will be filled with new experiences and learning opportunities.
"I'm glad I did cheer first, and then Lariettes, because there's a lot of things that Lariettes do that cheerleaders don't," Culler said. "It's awesome that I get to partake in more competitions, and do more dances and really become more integrated with pep rallies."
Follow Akansha on Twitter at @akanshas120.
About the Contributors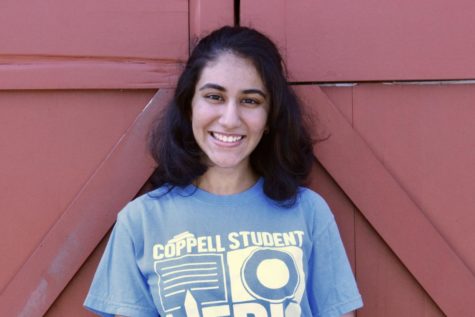 Akansha Singh, Staff Writer
Akansha is a senior and second-year staff writer on the Sidekick. She plays the violin in the Lone Star Youth Orchestra and is the president of the Society...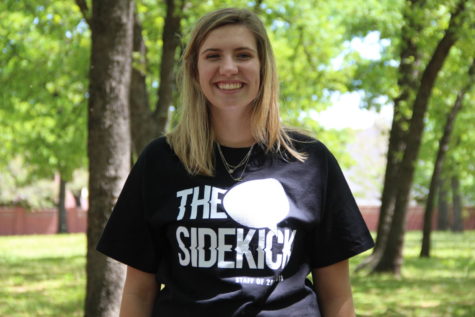 Aubrey Phillips, Staff Photographer
Aubrey Phillips is a senior and second year staffer on The Sidekick. In her free time, she enjoys spending time with friends and family, listening to music...