Lady Jags find redemption against Cowgirls in district match up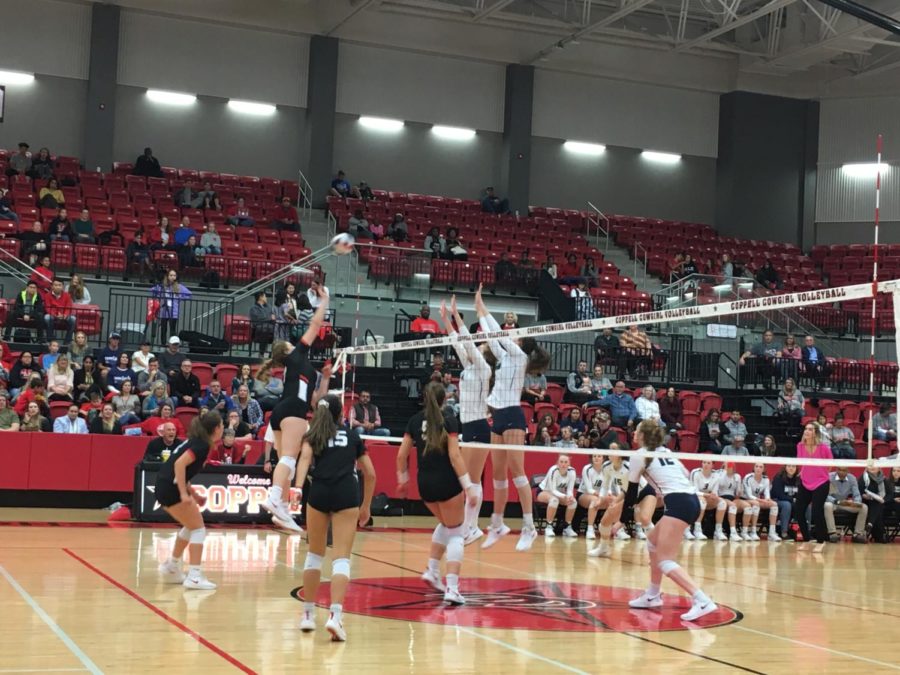 Last night, a win from Flower Mound volleyball at Coppell came accompanied with a roaring home crowd in disagreement. The loss for the Cowgirls came after a tough fight.
Flower Mound won 25-17, 25-20, 20-25, 25-23.
Earlier in the season, Coppell won against the Lady Jags 3-2 in sets in a tight away match on Sept. 21.
"One of the biggest differences between this game and the last time we played Flower Mound was that we played below [our abilities] at the beginning this time," Coppell junior defensive specialist Isabelle Bowles said. "This game was very challenging and emotional for us as a team."
The emotion in the arena was evident as both the home and away crowds cheered loudly after each point.
Free T-shirts displaying the Coppell volleyball logo were given out upon entering the home side of the arena. Large numbers of CHS students and parents flocked to the tables they were passing the shirts out at. Eye black stickers and small signs were given to members of the Coppell student section to help boost spirit and morale.
"We didn't have the right mindset this game," Coppell junior outside hitter Anisha Raju said. "We have to come out bigger and stronger as a team to ensure that we can win next time."
The Cowgirls return to the CHS arena to play Flower Mound Marcus this Friday night at 6:30.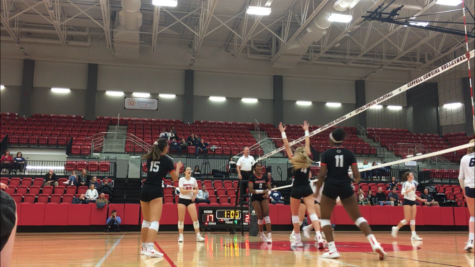 Follow @SidekickSports on Twitter for more campus sports news.
About the Writer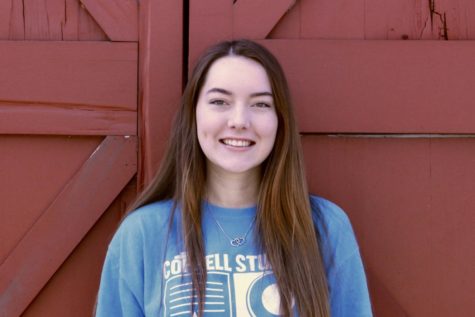 Emma Meehan, Staff Writer
Emma is a senior and second-year writer on staff. She likes to read about politics and history, hang out with friends and do yoga. You can reach her at...