After fierce fight, state champions prove too much for Cowgirls
CARROLLTON – On Friday, the heated match up against Hebron added a loss to Coppell's volleyball record.
Hebron won 25-23, 25-14 and 25-20. The third set was the loudest, toughest and filled with energy and excitement.

Hebron is the three-time consecutive Class 6A state champions in volleyball under head coach Karin Keeney.
Earlier this season, Coppell beat the Lady Hawks at home on Sept. 11. Friday's match was the Cowgirls' first loss to the Lady Hawks since the 2017 season.
The Cowgirls entered with only one loss away from home, which was against Lovejoy on Aug. 7. The match was the first of the team's season, and they have only lost two matches since, one of which was to Hebron.
"The first time we played them was at home, which definitely had an effect on the way we played," junior setter Kinsey Bailey said. "One of the major benefits of playing at home is the energy of the student section and the crowd backing us."
In the final set, the Coppell crowd got very loud and energized, especially toward the end. Though enthusiasm for the Cowgirls was strong, Hebron finished with more points.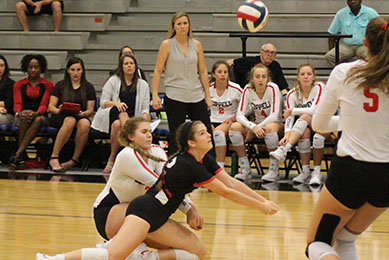 Though ending in a loss for the Cowgirls, the game proved a great opportunity for improvement.
"This game is a good learning experience for the team," junior defensive specialist Victoria Wiegand said. "In preparation for next game, we are going to come out a lot stronger in practice in order to fully reach our potential. We have to work for everything."
The Cowgirls return to play away against Lewisville tonight at 6:30 p.m.
Follow @CHSCampusNews on Twitter for more campus news.
About the Writer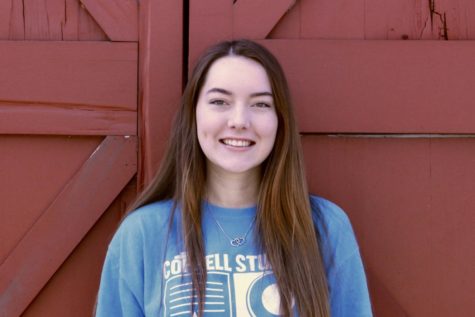 Emma Meehan, Staff Writer
Emma is a senior and second-year writer on staff. She likes to read about politics and history, hang out with friends and do yoga. You can reach her at...