Dedication, support allow students to shine at annual theatre department silent auction, revue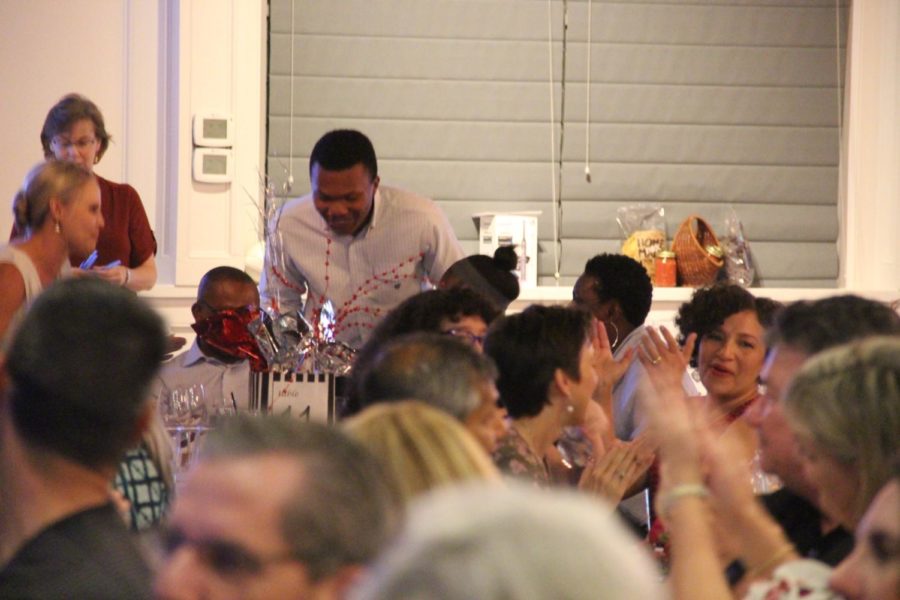 ADDISON – Thundering applause and excited cheers shook the walls of Venue Forty/50 at Friday night's annual Dinner Theatre Revue and silent auction. Parents, supporters and guests laughed and clapped as students sung, acted and danced their hearts out.
Before the event began, guests could make silent auction bids or socialize with one another. A little while after, the first act began – a performance of "Be Our Guest" by the Coppell High School Take One students. The student entertainment continued throughout the night, interspersed with auctions and announcements of certain bids closing.
The acts ranged from comedic routines to vocal-drama hybrid duets to short film-noir style skits. In order to perform in the event, students were first auditioned by the theatre director, then given two weeks to practice for the night.
"It [is] a great opportunity for our students to showcase their incredible talent[s] and for our community to see what the kids can do," CHS theater director Karen Ruth said.
Toward the end of the event, the cast of "All Shook Up" teased audiences with a snippet from the upcoming production.
"It's very important to get practice in because a musical of this magnitude takes a lot of preparation," senior "All Shook Up" lead Barrett Engler said. "Things like this, where we can get practice in front of a live audience, make that final performance so much smoother."
The auctioning generated much response, as guests sprung out of their chairs to call the highest bid, eager to win prizes such as a wine tasting party or football tickets. The "Hamilton" tickets for two generated the most excitement, with the final bid coming in at $1,550.
"This event is important because a lot of the funds go to the theatre department," CHS musical theater student Nicole Kolkmeier said.
Production costs can skyrocket to more than $1,000 for licensing the play, not including choreography, costumes, set design and other theatrical elements. The auction helps pay for much of these, as well as the seven to 10 productions throughout the year.
While the event only lasted about three hours, the booster club has been meeting since August to prepare the venue and auction items, as well as make sure the event ran smoothly.
"We had great live auction items, all [donated] by the committee," booster club assistant vice president Maggie Tapler said.
Though it is the first year the event has taken place at an outside location, Venue Forty/50 contributed greatly to the success, donating the event space and giving full proceeds from the bar.
"I hope that we have developed a relationship [with the venue] that will last many years," Tapler said.
About the Contributor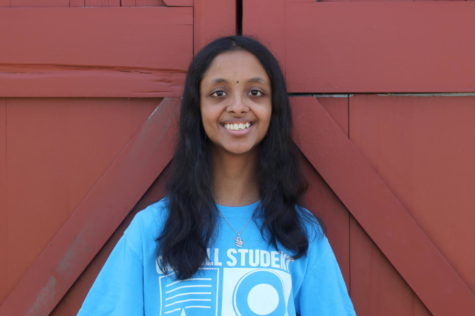 Shravya Mahesh, Entertainment Editor
Shravya Mahesh is a senior and Entertainment Editor for The Sidekick. You can usually find her blasting pop music in her room, snacking on cookies while...