Cowgirls capitalize on second set comeback in district win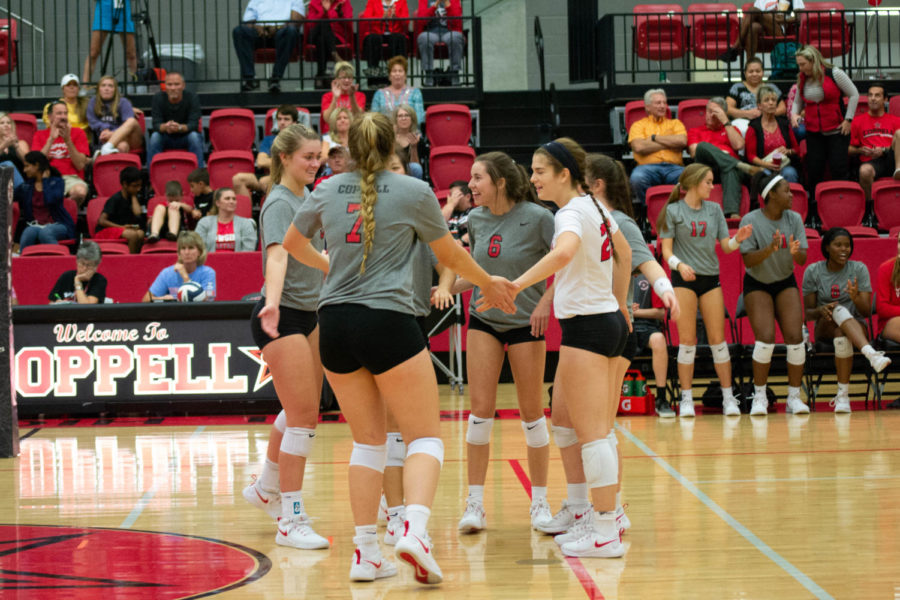 After winning the first set, the Coppell volleyball team fell behind MacArthur late in the second set. However, the Cowgirls were able to come back and take the set, soon leading to their 10th consecutive win in three sets, 25-15, 25-23 and 25-6, at the CHS arena.
The Cowgirls (32-8 overall, 7-0 in District 6-6A) were led by senior outside hitter and Columbia verbal commit Pierce Woodall. Woodall did not only get multiple kills, but also, through her powerful and precise hits, was a motivator for the team.
"It's all about focus. When we get comfortable with a team and start to think that we can easily beat them, that's when we kind of lose it," Woodall said. "Getting those big points is a reminder that we still have to play hard."
Throughout the first set, the Cowgirls dominated the offensive front, getting kills and blocks, primarily from the front line. This was supplemented with a few saves and digs from the back line, with senior setter Stella Yan sticking out among the bunch. Yan made a few saves that, although were not game-winning points, allowed Coppell to keep the momentum going for it. In a sport in which a team can go on a 10-point run, momentum is everything.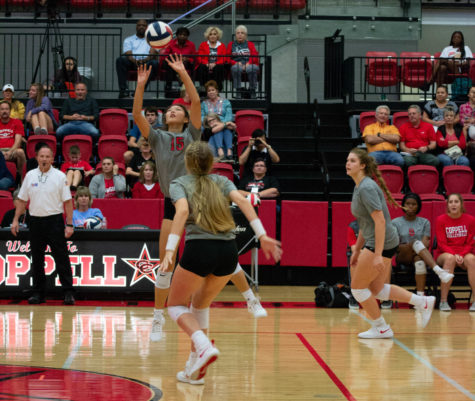 This was seen in the second set, when the Lady Cardinals (5-16 overall, 4-0 in District 6-6A) took the reins early on, giving themselves as much as a four-point lead over the Cowgirls. Moreover, the Lady Cardinals were able to keep this lead until late in the set. As Coppell was down, 21-17, the Cowgirls got their serve back. On a series of points, thus switching the momentum once again, the Cowgirls won the set, 25-23.
This win seemed to be an important factor in the third set, as Coppell won with a dominating score of 25-6. The serving run of junior Victoria Wiegand was a part of this, as Wiegand's serves hyped up the Cowgirls more and more with each point.
"Going into our second round of district play, we are going to do a lot more competitive things in practice," Coppell coach Julie Price said. "We've passed drill work and moved on to competition. That's what's going to take a good group of 16 girls and make them better."
The Cowgirls will play again on Tuesday against Irving in the CHS arena at 6:30 p.m.
About the Contributors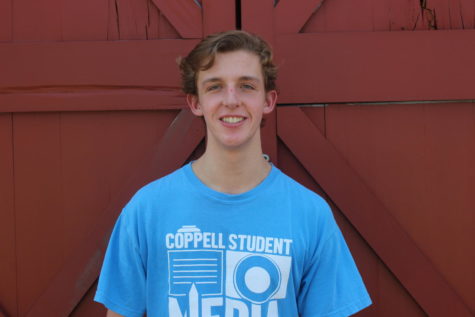 Nicholas Pranske, Executive Copy and Design Editor
Nicholas is a senior and in his third year on The Sidekick staff. He enjoys reading the encyclopedia cover to cover and polishing shoes. You can often...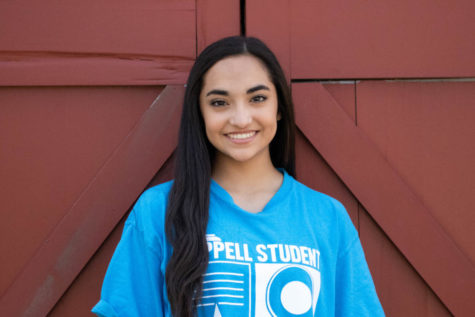 Camila Flores, Staff Photographer
Camila Flores is a junior and second-year staff photographer on The Sidekick. In her free time, she enjoys taking photos of friends and going to dance....