Technology Spotlight: Uber expands horizons with uberAIR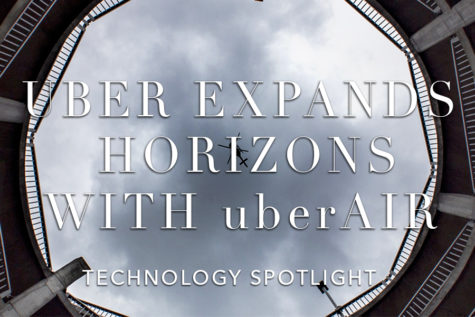 Shriya Vanparia
Uber has mustered a reputation as an innovative company in the last decade and almost single-handedly resurrected the dying taxi business in America. Already a powerhouse in the constantly growing transportation business, the giant is now planning to move its domain to the skies with uberAIR, one of its most ambitious moves yet.

Uber recently held Uber Elevate Tokyo, its third conference on its plans to make flying taxis. Though technology has been advancing faster than ever before in today's time, the idea of flying commercial taxis still feels like a fantasy from the future to most. However, Uber says it could get uberAIR up and running with over 1,000 aircrafts across 50 cities worldwide by 2030.

With increasingly congested cities all over the world, traffic and car pollution have been one of the greatest headaches of living in the cities. In London, Cologne, Amsterdam, and Brussels, drivers spend more than 50 hours a year in road traffic congestions, this number is even higher in Utrecht, Manchester, and Paris: 70 hours. So a vehicle that can that can travel at 150 to 200 mph at altitudes of up to 2,000 feet in the air, and fly right over obstacles, could be a revolutionary solution for crammed cities.

With the look of an airplane-helicopter hybrid, uberAIR aircrafts will be eVTOLs (short for electric vertical takeoff and landing) and as the name suggests, the aircrafts will have the ability to directly take off like a helicopter, and therefore not require landing strip. Uber also claims its aircrafts will be 32 times quieter than standard helicopters, due to the use of its electric powered engines, and with the ability to travel 60 miles in a single charge and recharge in just five minutes, the eVTOLs could easily manage to function in a packed urban environment.
The company says uberAIR will launch with a price of about $6 per passenger mile and $2 per mile if passengers take a pooled ride. But when compared to the current standard UberX car taxi, available at $0.40 per mile, may seem like an expensive bargain. UberAIR's ability to go from point A to point B in a fraction of the time taken by the UberX may outweigh the price. The eVTOLs will charge and land in Uber built Skyports, a dock of sorts, which would number about 50 per city.

The company recently released a list with the first cities that it will launch uberAIR. The list includes Japan and the cities of Tokyo and Osaka; India with Mumbai, Delhi, and Bangalore; Australia in Melbourne or Sydney; Rio de Janeiro, Brazil; and Paris, France. Uber also announced that Los Angeles and Dallas would be the first U.S. cities to demo uberAIR sometime in 2020.

Though Uber isn't the first to think of a flying taxi service, it's certainly one of the most active pioneers. Rolls-Royce, Boeing and Kitty Hawk (financed by Google founder Larry Page) are all working on concepts to take to the skies in the form of air taxis in the vehicles in the future. The big strides taken by Uber might be the spark needed to light an aero-taxis industry, and though it may still seem like a far-off thing, one must remember that just a decade ago the idea that a taxi could be summoned anywhere with just a few taps on a screen felt like something out of Back to the Future.