Full park, full moon: citizens look to sky for Otsukimi moon viewing festival
DALLAS – On Tuesday night at the Otsukimi moon viewing festival, North Texas residents set out their blankets at Klyde Warren Park and enjoyed traditional Japanese food as they listened to the soothing melodies from the shakuhachi instrument.
Dating back to the Heian period in Japan, the festival is a celebration of the harvest moon, which is the first full moon of the fall season. It was originally intended for aristocrats, but has now expanded to include citizens in America as well.
Among the numerous people in attendance, there were a couple of familiar faces. Coppell High School Earth and Space Science teacher Angela Barnes has had her students attend the event as part of a learning opportunity for the past five years.
"We're going to be studying space and Earth, moon and sun relationships in my class," Barnes said. "I want [my students] to appreciate the moon for its own sake and beauty."
The festival is hosted by the Japan America Society of Dallas-Fort Worth (JASDFW), a society that connects the Japanese and American cultures and builds that relationship.
"The Otsukimi event is a traditional Japanese activity," JASDFW Board of Director member Keiko Harris said. "This is a good arena to introduce the activity to American people, to share what Otsukimi means and just to enjoy viewing the harvest moon."
There was a multitude of tents featuring aspects of the culture such as dumplings, moon rabbit ears, calligraphy and origami, all of which further immersed attendees in the culture.
The festival shed a light on the Japanese culture and offered a chance for families and friends alike to enjoy themselves and the harvest moon.
Follow Sofía on Twitter at @sofia_i_g
About the Contributors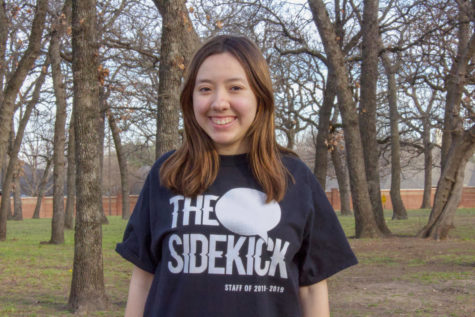 Sofia Guerrero, Co-Student Life Editor
Sofia Guerrero is a senior third-year staffer and the Co-Student Life editor for The Sidekick newspaper. She is an aspiring journalist and pianist and...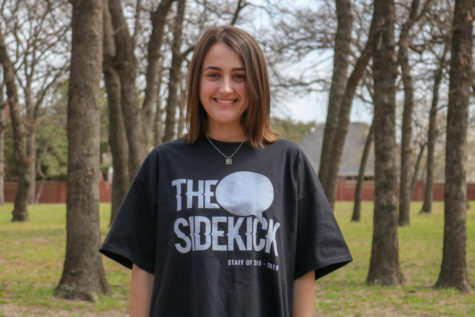 Bren Flechtner, Photography Editor
Bren Flechtner is a senior and third year staffer on The Sidekick. In her free time, she enjoys sewing, taking photos and spending time with friends...