Moving from the sea to a pond
Former CHS teachers go from teaching upperclassmen to freshmen
The introduction of the Coppell High School Freshmen center transferred not only a thousand students but also beloved teachers that have taught at the CHS campus for years.
With both a smaller staff and a smaller student body to monitor, the atmosphere of CHS9 is noticeably different. The staff refers to itself as a close-knit family and claims to communicate more efficiently compared to the large staff at CHS.  
"We collectively believe everyone needs to do their job at a high level and we hold each other accountable for that through conversation and tangible work," Biology teacher Madhavi Phadke said. "It was hard to maintain that in CHS with so many programs that did not communicate with one another."
The transition from middle school to high school is one that many teachers think is crucial to be done the right way.
"I hope for the freshmen that they see their isolation as a good thing, it allows them to focus on their own issues, instead of allowing others to cloud their judgement and priorities," Phadke said.
Teachers are focused specifically on social-emotional learning, working collaboratively with peers and building strong relationships with the students.
"The first week, instead of going over syllabi and diving into content, we got to know our students and gave students time to get to know one another," English I teacher Sarah Baker said. "Because they are all coming from different middle schools, it's important to get students comfortable with one another so that they can work and learn productively."
In addition, teachers are equipped with new techniques that enhance the way students interact.
"I love all of the flexible learning spaces," GT/Honors Biology teacher Cathy Douglas said. "Our data projectors are not mounted in our classrooms. They are on a cart so we are much more mobile here and you can teach outside of your classroom or combine classes very easily."
Although teachers are enjoying the simplicity and free atmosphere of CHS9, they also miss their former students who visited them at CHS.
"I do miss my older students stopping by to see me and say hello," Phadke said. "And I hope they'll visit over the course of this year regardless."
About the Contributors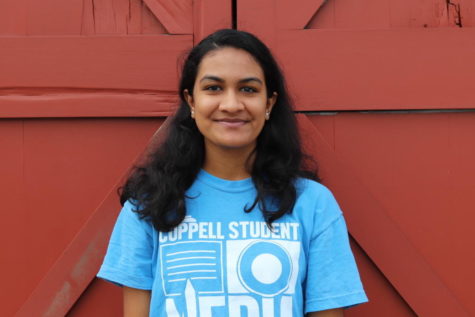 Anika Arutla, Social Media Manager
Anika is a senior at Coppell High School and it is her third year on the Sidekick staff. When she isn't writing, you can find her reading, watching movies,...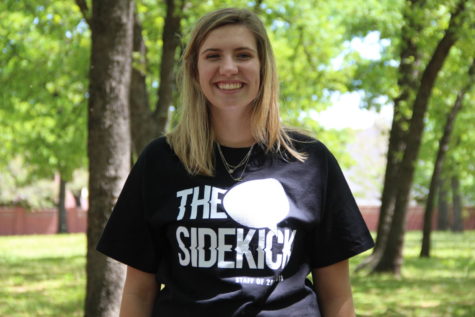 Aubrey Phillips, Staff Photographer
Aubrey Phillips is a senior and second year staffer on The Sidekick. In her free time, she enjoys spending time with friends and family, listening to music...