Technology Spotlight: Apple releases new iPhones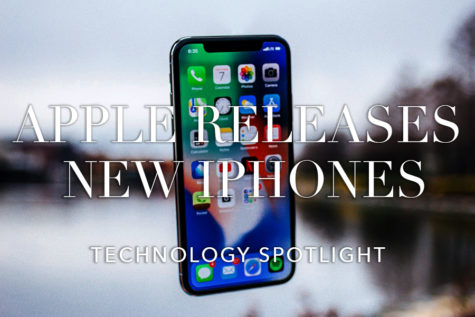 Shriya Vanparia
Like the previous years, rumors of a new iPhone model were already roaming the web a few months before the annual Apple Keynote, and there were already pictures and specs circulating the news a few weeks before.
Though there were not many huge jumps expected by Apple, there were talks about screen fingerprint scanners and a smaller top bezel, and though Apple did not have anything revolutionary in the new iPhone XS, iPhone XS Max and the iPhone XR, it certainly took a step in the right direction
Starting at $999 and $1,099 respectively, the 5.8-inch iPhone XS and the large 6.5-inch XS Max are meant to be the most advanced ever smartphone by Apple. The iPhone XS and iPhone XS Max wield a similar OLED screen from the iPhone X, dual-SIM card support, a powerful set of dual cameras and one of the most powerful smartphone processors ever – the Apple A12 Bionic. But outside of these upgrades, not much changed compared to its predecessor, leaving many were disappointed on Apple's lack of innovation.
The iPhone XR, however, had a better reception. Labeled as the cheaper alternative for the iPhone X, its lowest priced model will sell at $749 for 64 GB. Besides the fact that it only has one camera and a LED screen, not much is different from its superior XS models. But it has a 6.1-inch screen and gathered a lot of appreciation for its brand new range of bright colors. It also has the same A12 Bionic chip, and main and front camera, and can easily be a contender as a top-tier smartphone. Reviews have suggested that iPhone XR could be a much better bang for the buck for those looking to upgrade their iPhones.
While they are not a revolutionary move by Apple, the new iPhones are definitely an improvement. The iPhone XS and XS Max will be available for pre-order on Friday and will ship Friday. The iPhone XR will be available for preorder on Oct. 19 and will ship a week later.