Song of the Week: "Clark Gable" – The Postal Service
Ben Gibbard is an indie rock powerhouse. He is best known for being Death Cab for Cutie's lead singer. Death Cab is an alternative rock band which has been a staple of the genre since its inception in 1997. He was also one half of the now-defunct The Postal Service, a two-piece indietronica act from the early 2000s.
Indietronica is a step in a direction far from alt-rock. Jimmy Tamborello, the other half of The Postal Service, provided the glitched out and hyper focused sound that the band was known for. Along with Gibbard's tone setting and impactful vocals, The act released Give Up under supop records in 2003 to mild acclaim. Nowadays, The album is considered a cult classic.
"Clark Gable" is the sixth track off of Give Up. It fades into the listeners focus by introducing whimsical synths and drum loops to the mix. A synth loop hits a stride and Gibbard, accompanied by crisp drums, brings out the track's narrative. It details a man longing for a woman to play a part in his film. Throughout the song, He depicts the relationship between the man and woman as a layered study of love and its subsequent consequences.
The main synth and background loops at times give way to small percussion breakdowns. They signal the start of the chorus which has Gibbard singing about love and the shortcomings it carries.
"I want so badly to believe that there is truth, that love is real.
And I want life in every word to the extent that it's absurd"
A drumline-esque cacophony of hits wind the track down by peeling Tamborello's layers of production one by one. The ever present loops and, now continuous, drums exchange a back and forth. Give Up closes the way it started, in an abrupt fashion.
About the Writer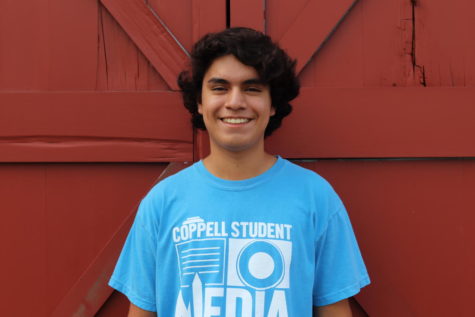 Andrés Bear, Coppell Student Media Web Producer
Andrés Bear is a senior and third year staffer on The Sidekick. He enjoys playing the acoustic guitar, writing and reading in his free time. With comments...