Cowgirls claim victory against Nimitz
After Coppell coach Julie Price's 500th career volleyball win earlier this season, the victory Cowgirls scored against Irving Nimitz on Friday night showed that the team is eager to move towards the next 500 victories.
Coppell won all three sets against the Lady Vikings, 25-6, 25-10, 25-16, at the CHS arena.
Throughout the match, the Cowgirls cheered for every point scored, win or lose, and every valiant effort against the Viking's attacks. It was clear that this exuberance played a big role in the Cowgirl's determination to win.  
"We're always working on just taking care of each other and being supportive," Price said. "Our kids on the bench were incredibly supportive and we just kept it fun."
One of the most critical aspects of the game was the offensive strength. With close to 100 attacks, the offensive was relentless against the Lady Vikings. Middle hitters, sophomore Madison Gilliland and junior Brynna George, demonstrated just how strong the Cowgirl's offense was during the game.
Coppell junior libero Maci Watrous stood out as a key defensive player, diving onto the floor several times throughout the match. Watrous also served as a major source of positivity for the rest of the team, congratulating every member of the team with supportive messages.
Though the team won, it still reflected on how to improve in following matches.
"We didn't finish that last game. That's always a challenge" Price said. "We were two games up and we had some balls at the end of the third set that we needed to finish."  
The Cowgirls hosts Lewisville tonight in the CHS arena at 6:30 p.m.

Hang on for a minute...we're trying to find some more stories you might like.
About the Contributors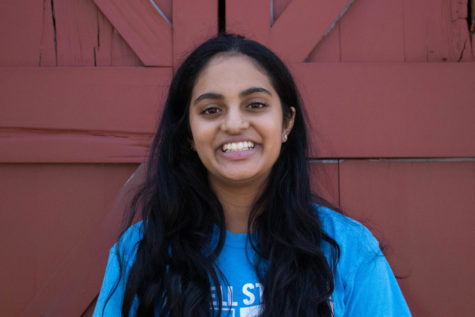 Shreya Beldona, Staff Writer
Shreya loves participating in artistic endeavors such as dance and drawing. Shreya enjoys writing about various topics ranging from fashion to pros and...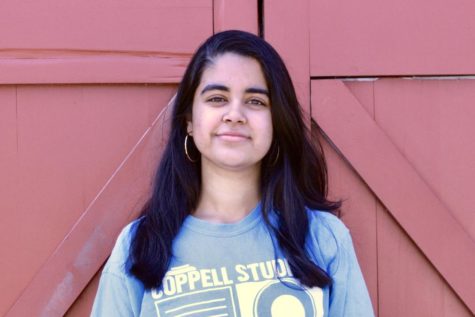 Shivi Sharma, CHS9 Editor
Shivi Sharma is a junior and CHS9 Editor for The Sidekick. When she's not busy completing IB work, she likes to teach taekwondo, watch TV shows and spend...