Cameron, Koriala hook kids, preteens with fishing business, get head start on career
Coppell High School senior Calan Cameron feels a tug on his fishing line and immediately turns the reel. The line gets shorter until it is finally in the air, revealing Cameron's fishy prize.
This is what Cameron has done ever since he could remember, and his love for fishing is what prompted him to start a business with senior Safal Koriala called Coppell Youth Fishing Trips.
"This business is kind of just a way to get other kids into fishing as well as making a good bit of money," Cameron said. "It's a practice of being an entrepreneur, which I want to be in the future. It's just a good skill to have, and I love working with the kids as well."
The business itself includes Cameron and Koriala taking their students, children and preteenagers aged 5-12, on fishing trips and teaching them how to fish.
There are three "branches", or types of fishing trips, that Cameron instructs. The first branch consists of taking the kids out to the pond by the Cozby Library and Community Commons, and teaching them the basics of fishing, such as how to tie a knot. The second branch includes taking the students to Lake Grapevine on a boat and teaching them techniques of greater difficulty. Finally, the third branch is a full-day trip to Lake Monticello near Mount Pleasant.
The idea for the business came about when Cameron's mother, Helena Cameron, noticed some kids fishing at the Andy Brown Park and suggested that Cameron teach fishing to earn money. Afterwards, Cameron collaborated with Koriala to research what they would need to start the business, including required waivers, and then got to work.
"Our business blew up by putting this flyer on the [Coppell, Texas Facebook page], where lots of moms are on this Facebook page," Cameron said. "We put it out there, and then immediately after that, lots of parents were contacting us and asking us what this business was. They wanted to get their kids into fishing."
If a parent wanted to make a reservation for their child, they would call Cameron or Koriala to book the appropriate trip, and then one of them would arrange the times they would pick up and drop off the child.
Senior and member of the Coppell bass fishing team Dylan McKiernan has been friends with Cameron since kindergarten.
"I saw [the business] take off right after the first client," McKiernan said. "So many people were interested and it's just gone from there."
Along with McKiernan, Mrs. Cameron supports Calan's endeavors. She has seen firsthand the growth of his experience with fishing.
"I think [the business] is incredible," Mrs. Cameron said. "We're really proud of him taking those steps to pursue his passion and share that with other people."
Calan's father, Chris Cameron, has helped Calan financially in numerous ways, such as by helping him buy the boat. He also helped set up the business as a sole proprietorship under his name until Calan turns 18. Once that happens, the business will become a limited liability company (LLC) when it is legal for Calan to be a company principal.
In the future, Cameron hopes to become an entrepreneur and have his own fishing business.
"I really want my future to be somewhere in the fishing branch that has to do with marketing," Cameron said. "I really want to do this for the rest of my life and I just love everything about bass fishing."
Because of the strong start to the business, Cameron and Koriala expect to see even more customers.
"We've had a good run over the summer, but I know we can do better," Koriala said. "Only the future will tell."
Follow Sofía on Twitter at @sofia_i_g
About the Contributors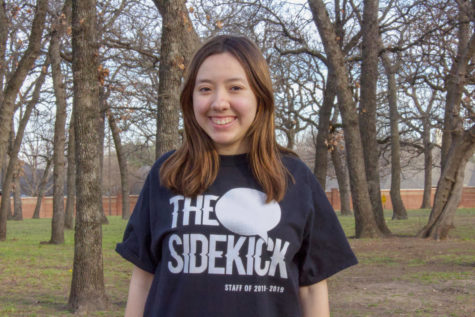 Sofia Guerrero, Co-Student Life Editor
Sofia Guerrero is a senior third-year staffer and the Co-Student Life editor for The Sidekick newspaper. She is an aspiring journalist and pianist and...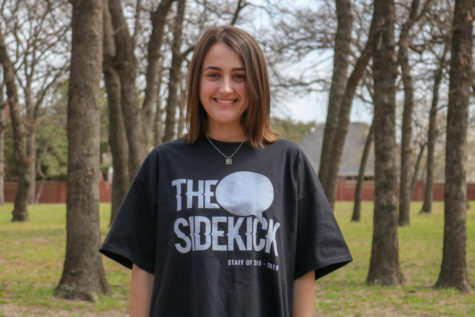 Bren Flechtner, Photography Editor
Bren Flechtner is a senior and third year staffer on The Sidekick. In her free time, she enjoys sewing, taking photos and spending time with friends...