Fowler takes center stage in SPED classroom
Special Education and theater are completely different spheres of interest. Doug Fowler operates in both with passion.
Fowler is a Special Education (SPED) teacher at Coppell High School. He is a key figure in the school's Transitional Pathways program and the local theater scene in Dallas/Fort Worth. Both professions allow him to reach new heights as a teacher and performer.
Fowler attended the University of North Texas in 1984. Being an "unconventional student", he never graduated. He wanted to enter the workforce as soon as possible. It was years after he realized that a college education would open new doors for him.
He went back to school in 2007 and graduated in fall 2010. He left with a degree in theater and a teaching certificate for job security. Shortly after his graduation he became a paraprofessional (assistant teacher) for the SPED program at Coppell Middle School North, that lasted two years.
"[I wasn't a] fully fledged teacher at the time." Fowler said. "I was there as an assistant [without a degree]"
After he completed his time at North, he decided to take the SPED certification test. Then he joined the SPED team at CHS as a Transitional Pathways teacher.
At CHS, the TP program prepares students for life after high school. It is structured to teach students life skills such as multi-step grocery shopping and being able to properly use a debit card.
"We have one of the best SPED programs in the North Texas area," Fowler said. "[My colleagues] are constantly amazed at the level of expertise we have within our district, [as well as] the facilities and technology we have available to our kids."
The SPED program is growing exponentially. Fowler is confident there will always be a place for special needs education. With advancements in technology, application of devices in the SPED field is becoming widely accepted.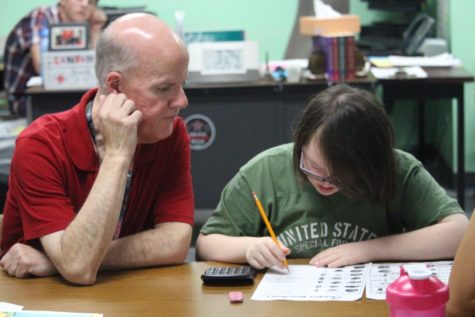 In Fowler's classroom, technology is heavily utilized. iPads are used by SPED students to blog and read. The students also interact with various programs on Smartboards. Technology  is a prominent component in SPED teaching as it improves the student's comprehension through hands-on activities. Technology aside, there is a more "classic" option for SPED students to get crucial hands on learning.
"Our learners are very visual learners, so these types of technology are an important avenue to provide successful learning," CHS Transitional Pathways teacher Rosie Speanburg said. "They are very engaged while using technology because it has sound and visual use of the hands."
There are opportunities for SPED students to be involved in CHS theater productions. It is general knowledge, and should stay as such, that SPED students are willing to contribute and participate in the CHS theater department. Fowler himself has had students perform on-stage in front of an audience.
"The arts are an important part of education for students of all abilities," CHS theater director Karen Ruth said. "Expressive mediums like theater, art and music are excellent outlets for creativity, [as well as] important opportunities for students to communicate their academic knowledge through different modalities."
Speaking of the art,  Fowler is actively involved in the Metroplex theater scene. He auditions and performs in plays that interest him. As of late, he has been performing in professional plays which take place in venues such as Lyric Stage in Irving and Uptown Players in Dallas.
He just started rehearsals for Disney's Newsies at the Majestic Theatre in Dallas. It runs Sept. 21-23.
Fowler has been involved in theater since he was 13. His parents supported him but middle school did not leave him much time for his newfound hobby. It was not until he reached highschool and college where he performed in more shows.
His theater career has spanned 40 years.
Interestingly enough, his theater background has helped bolster his capabilities as a SPED teacher. When things go astray in class, his improvisational skills help him make on-the-spot decisions to get his class back on track.
"As an actor, you pick up on people's physical cues," Fowler said. "That helps with our kids because a lot of the times our kids that aren't verbal can't communicate with us. It helps to able to read someone physically."
With an artistic background and educational mindset, Fowler is a motivated individual whose contributes to the SPED program and local theater scene are immeasurable.
Follow Andrés Bear @_andresbear

About the Contributors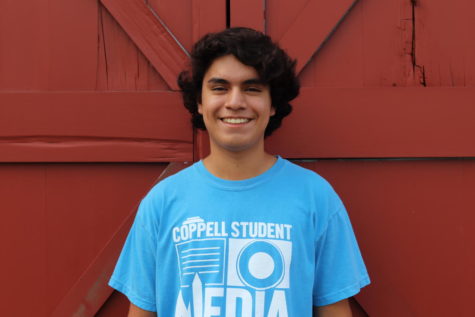 Andrés Bear, Coppell Student Media Web Producer
Andrés Bear is a senior and third year staffer on The Sidekick. He enjoys playing the acoustic guitar, writing and reading in his free time. With comments...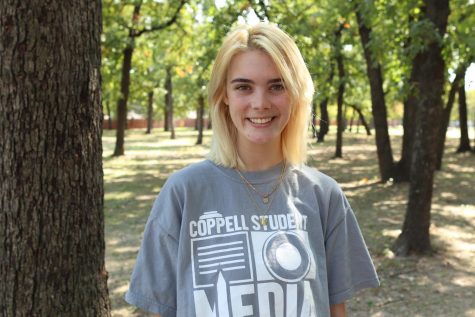 Lilly Gorman, Visual Media Editor
Lilly Gorman is a senior and visual media editor for The Sidekick. In her free time she enjoys shooting 35mm film. She has been playing bass guitar for...