First pep rally of the year brings focus on students, unifies campus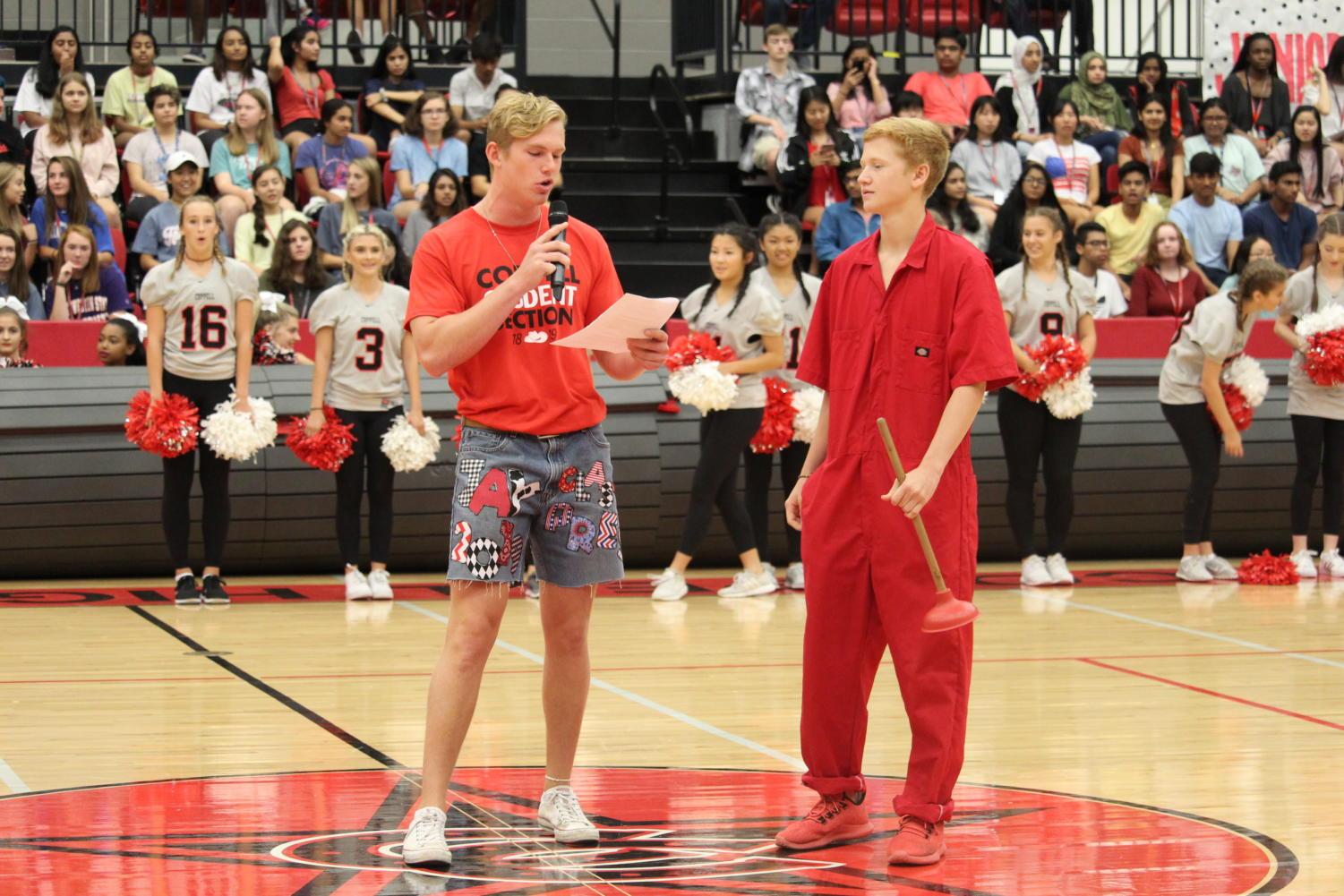 Today, Coppell High School held its first pep rally of the 2018-2019 school year. Amidst the various new changes that have been introduced to the campus this year, the rally remains a steadfast tradition for students.
However, even within tradition, each years presents something new.
Unlike previous years, wherein associate principal Sean Bagley typically led the event, the pep rally today was run by CHS senior student president Jay Dempsey and plunger boy Nathan Payatt.
"The biggest piece of it is the opportunity to get kids together and all come together for one purpose," Bagley said. "With the students leading [the pep rally] this year, the focus is really on the student body and all the different pieces that we have."
With the opening of CHS9, the lack of freshman students on campus resolved a long-time issue of space, which typically forced freshmen to be excluded from arena pep rallies.
"We feel even more united, because now it's everyone in the building [at the pep rallies] instead of the ninth graders being left out," Lariettes junior officer Maya Mohan said. "They'll get the opportunity [and full experience] next year."
As CHS heads into another busy year, the pep rallies keep school pride and tradition close to its philosophy of unity.
"[They bring] us together as a school," senior Britney Lloyd said. "It's a chance to show your school spirit and get us pumped up about the games and all the activities happening."