CISD, CHS receive A's as TEA rates school districts using standardized test scores
On Wednesday, the Texas Education Agency (TEA) released grades for every school district in Texas based on standardized test scores. TEA used a new rating system in which each district received a grade A-F, with both Coppell ISD and Coppell High School each receiving an A.
The TEA also looked at students' performance in three areas: student achievement, which measures how much students know at the end of the year, school progress, which measures the progress students have made in the STAAR test this year versus last year, and closing the gaps, which measures the percentage of different groups of students in four specific areas.
Although Coppell ISD received an A, both Superintendent Brad Hunt and the Board of Trustees did not approve of this rating system and would prefer a more comprehensive approach that would consider areas such as fine arts and athletics.
"We believe that our kids are more than just a test score," Hunt said. "Our kids do much more than academics, which are also very important."
Coppell High School associate principal Melissa Arnold also thinks this rating does not accurately portray Coppell ISD.
"It doesn't tell our whole story," Arnold said. "We have an amazing fine arts department, and this rating doesn't take into effect all that they do."
As an alternative, 51 school districts, including Coppell ISD, have formed a group called the Texas Public Accountability Consortium (TPAC). This system allows for the community itself to decide how to measure success in terms of education by using community based accountability systems (CBAS).
Along with CBAS, the Board of Trustees is working with the community to redefine success and how it plays a role in student achievement.
"As a board, we care about students doing well," Board of Trustees President Tracy Fisher said. "As a community, we want to redefine success. You can be the valedictorian or salutatorian in high school, but that doesn't necessarily mean you're set up for success in life."
Follow Sofía on Twitter @sofia_i_g
About the Contributors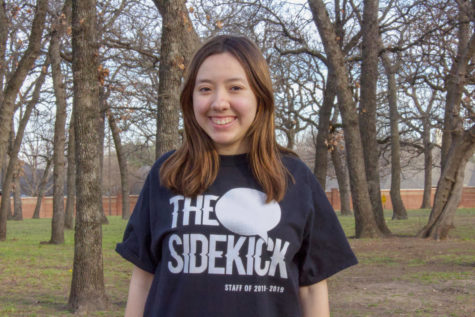 Sofia Guerrero, Co-Student Life Editor
Sofia Guerrero is a senior third-year staffer and the Co-Student Life editor for The Sidekick newspaper. She is an aspiring journalist and pianist and...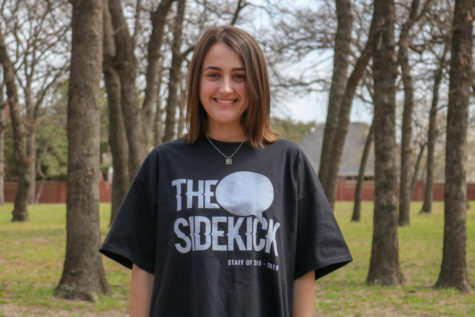 Bren Flechtner, Photography Editor
Bren Flechtner is a senior and third year staffer on The Sidekick. In her free time, she enjoys sewing, taking photos and spending time with friends...