Love for teaching drives beloved teacher to win regional science award
Each year, the science fair is held at high schools all around the country. It is a reoccurring and bland tradition that people almost always groan at the mention of. However, for Coppell High School science teacher Cathy Douglas, the science fair is about more than just a tradition.
The Dallas Regional Science and Engineering Fair gives 10 teachers awards in the senior division based on how many students enter the competition and how well the students perform. This year, on April 4, there was a banquet held at SMU in Dallas and Douglas was excited to hear that she received a 2018 Southern Methodist University Teacher Award.
"I was so thrilled to win the award," Douglas said. "But I was more proud of the kids and their efforts."
Douglas has taught at Coppell ISD for 18 years, Coppell Middle School West for five years and CHS for 13 years. She is very involved with the science community at CHS, as she is a sponsor for STIR (Science Technology Involvement Research) Club and coordinator for Science Olympiad.
Douglas stands out as a teacher with her commitment to teaching and her students.
"Her passion for science and teaching allows her to get excited about every lesson," senior Varshini Suresh said. "Her enthusiasm is very contagious, causing the students to be interested in learning."
Without the love and support of her students, Douglas would not be where she is today.
"My favorite comment from a student that advanced to the state level competition this year told me that, 'Ms. Douglas, the science fair was way more than simply a grade for your class, I had no idea it was going to be taken to this level.'" Douglas said. "That's what it is all about, the learning, not the grade."
Other teachers consider Douglas a role model due to her utmost dedication to teaching and having incredible experience.
"One of the best things about working with Ms. Douglas is her wealth of experience, she's pretty much tried everything there is to try and when you ask her for advice, she knows the things to look out for or places where kids might have difficulty, or where the teacher might need to prepare more," science teacher Madhavi Phadke said.
For many, Douglas winning this award was a long time coming.  
"Her passion for teaching in general makes her a winner," Phadke said. "The fact that she got this award, was not by accident. Ms. Douglas is a habitual excellent teacher. She has made it her habit to always prepare, to always do the best that she can do."
Douglas will be joining the CHS9 staff next year where she will continue to do what she loves.
Follow Anika @anikaarutla
About the Contributors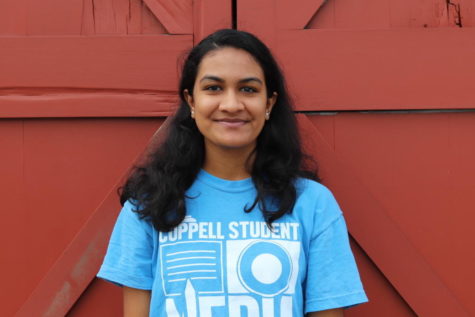 Anika Arutla, Social Media Manager
Anika is a senior at Coppell High School and it is her third year on the Sidekick staff. When she isn't writing, you can find her reading, watching movies,...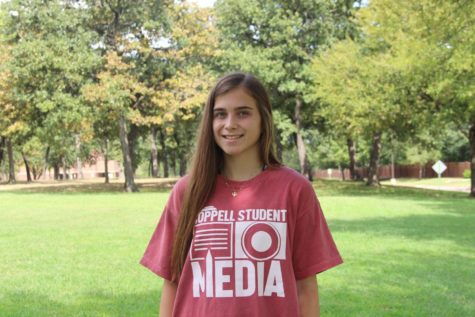 Nadia Scalzo, Staff Photographer
Nadia Scalzo is a senior and first year staffer on The Sidekick. In her free time, she enjoys running track, playing the guitar and hanging out with her...