Love of cinema leads Coffee to future in filmmaking
Despite the fact his father is an airplane inspector and his mother is a scientist-turned-teacher, Coppell High School senior John Coffee is branching out as the first artistic member of his family and planning to pursue his love for film in college.
Coffee's ideal position in the film industry would be directing.
"What I'm best at and what I enjoy the most is directing, taking stories and having my own creative perception of how a story needs to be and actualizing it," Coffee said.
After a year of attending Austin Community College to save money, Coffee plans to attend the radio, television and film program at the University of Texas at Austin. There are a multitude of good schools for film, but Coffee was drawn to UT because of the style of films the program's alumni have produced, as he felt that many of the more popular schools' alumni were producing "blockbuster" type films which he was not drawn to.
"I'm most interested in lower-budget kinds of films, not the ones with huge explosions and things like that," Coffee said. "UT has a good program to help me develop a cinematic style that suits me the best."
Coffee's uncle, Christoph Ruepprich, introduced him to videography at a young age, beginning by showing him programs such as iMovie. Since, other video makers have been a big factor in the development of Coffee's passion, as well as teachers such as KCBY adviser Irma Kennedy.
"Teachers like Mrs. Kennedy have helped me find my passion and helped me develop a really strong drive for making videos I enjoy," Coffee said. "KCBY was an important platform for me to develop my skills and find what I like. I used to want to solely do storytelling, but now I'm also interested in documentary filmmaking."
Although Coffee is more interested in creative film, as opposed to the journalistic style KCBY employs, there are several similarities the two share.
"[In both KCBY and creative film], you've got to know how to tell a story with words and images," Kennedy said. "You have to have steady shots, the video has to be clear, sharp. The sound and audio has to be good. We've [also] given him an opportunity to hone his skill. When your produce something on a weekly basis it allows you to grow much faster."
Film is not the only area of fine arts Coffee is interested in, as he also enjoys band and music.
Coffee's parents have always supported his love for the arts, largely because he has been doing well in school from a young age, as shown by the fact he was in the Gifted & Talented program.
"His academics were very strong, so he had that leeway to spend time doing what he liked," Coffee's mother and CHS engineering teacher Pilar Castro-Zena said. "[When John won his first film festival, the Coppell Middle School Film Festival], that helped us understand that film was his calling, and that's what he loved and was good at. When I asked him once why he didn't want to pursue math and science, he said he wanted to do for a living something he loved. That was important to him."
Throughout his childhood, Coffee visited locations such as Greece and the Amazon Rainforest, which stimulated his love for the arts.
"Travel had a lot to do with [developing his passion]," Castro-Zena said. "He loved seeing other cultures, different places, and taking pictures."
There have been several aspects of his life Coffee has had to juggle throughout his high school career; although at first they were difficult to balance, he has learned to appreciate the way different corners of his life connect.
"I've tried to use the other things I'm part of to better an aspect of filmmaking," Coffee said. "International Baccalaureate has made me a better writer, it's taught me to question things and dig deeper. Band taught me how to direct people and lead people, how to bring a huge group of people together to make a piece of art. While it's been overwhelming at times, I've come out such a better person."
About the Contributors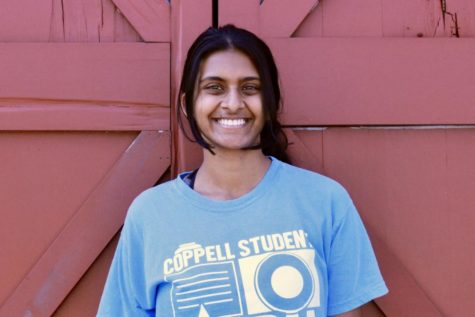 Pramika Kadari, Executive News and Enterprise Editor
Pramika Kadari is a senior and the Executive News/Enterprise Editor on The Sidekick. In her free time, she enjoys reading, writing, watching movies and...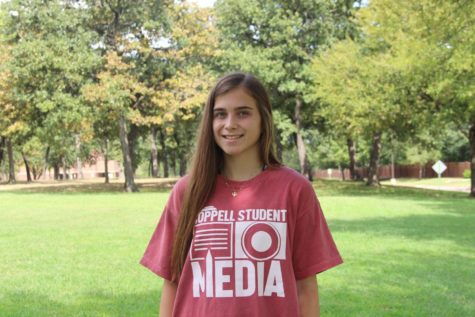 Nadia Scalzo, Staff Photographer
Nadia Scalzo is a senior and first year staffer on The Sidekick. In her free time, she enjoys running track, playing the guitar and hanging out with her...