Droz pursuing love of art, design at UT
By this fall, Coppell High School senior Isa Droz will be pursuing a major in Arts and Entertainment Technologies at the University of Texas at Austin. The program incorporates art and science, and aspects of design and illustration. Droz was not expecting to be accepted, and was overjoyed when she was. The Sidekick sat down with Droz to discuss her artistic journey.
How did it feel when you found out you got into UT Austin?
When I got in, I was very excited and kind of wanted to scream. I was surprised, I was telling myself I wouldn't get accepted. [I chose UT because] it was one of the best schools I applied to, and it's relatively close, and still has a good reputation.
What other schools were you considering attending?
I was considering UNT because they're good in fine arts as well. SMU also accepted me. UNT is also very affordable and a great school.
How long have you wanted to pursue art professionally?
I've always loved art because I enjoy the fact that I can express myself, and that I always learn something new when I produce artwork. [But] I never considered making art part of my career until I found out that UT had this program, which is useful for other tracks I might pursue like marketing or business.
How have you grown as an artist throughout your life?
When I was little, I was very close minded. Then I started to develop a different perspective on how things look aesthetically, and how my technique affects my artwork. [Also], I have improved in technique usage, the way I use the materials more carefully makes a big difference in the piece overall.
Who are a few friends who have impacted your passion for art?
Coppell High School seniors Michael Gutierrez and Jade Njo. Just to know how much [Gutierrez and I] have grown and how much we help each other in art is very significant. I really like how [Gutierrez and Njo] are very different. Michael is more suggestive, and even though he is very helpful, so is Jade, but she's more up front about it. I always appreciate her honest, straightforward advice.
Who are a few teachers who have helped you grow?
[Former Coppell High School art teacher Tamerah Westervelt] would always give us written feedback, and evaluated our work well. I was glad to have her because she really made me grow and open up my mind to look at the places where I needed to improve my work.
Droz enjoys having an outlet for her creativity, and sells many of her designs on Redbubble, which is is an online marketplace where people can buy products based on user-submitted designs. She has been involved with Redbubble for many months, and her work can be found on her profile, isadroz.
About the Contributors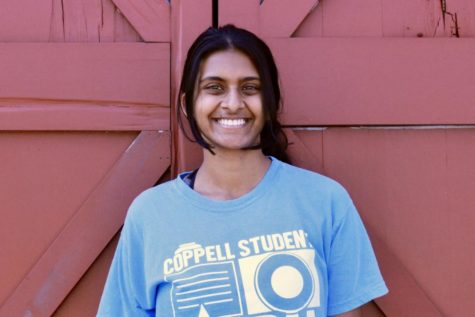 Pramika Kadari, Executive News and Enterprise Editor
Pramika Kadari is a senior and the Executive News/Enterprise Editor on The Sidekick. In her free time, she enjoys reading, writing, watching movies and...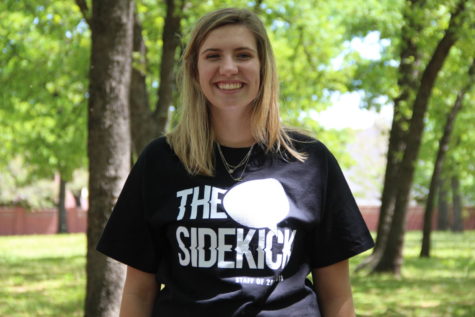 Aubrey Phillips, Staff Photographer
Aubrey Phillips is a senior and second year staffer on The Sidekick. In her free time, she enjoys spending time with friends and family, listening to music...