Sidekick, KCBY media programs recognized at April Board meeting
The Sidekick and KCBY members were recognized for their high achievements in student journalism at last night's board meeting.
The Coppell ISD Board of Trustees honored Coppell High School's student media programs following their award wins from the JEA/NSPA Spring National High School Journalism Convention in San Francisco from April 12-14.
KCBY was honored for its National Broadcast Excellence Award win as Best Weekly News Show in the nation by Student Television Network and first place in Best of Show Broadcast Program.
"For years I had said, for it to be a student-run program, the students have to be doing the running, not the adviser, and for many years, I felt like I was the one that was mostly doing the running, but these guys just took the bull by the horns, and it's been a tough year for me," KCBY program adviser Irma Kennedy said. "I could count on these guys to do what they needed to do and I could not be more proud."
The Sidekick was honored for winning first place in Best of Show Newspaper Tabloid (17 pages or more) and for Coppell Student Media's NSPA Online Pacemaker, which it shares with KCBY.
In addition, CHS sophomores Lucy Kim and Shreyas Rajagopal were recognized for winning second place in the Class 6A UIL Cross Examination State Debate Tournament.
During the open forum, Aramark Corporation, a service partner to CISD for over 30 years, presented a $5,000 check to the Coppell Education Foundation to thank and support the teachers, administrators, board and students of the school district.
CISD Executive Director of Facilities and Special Projects Louis Macias presented the bond project update during the discussion and report items portion of the meeting.
Current bond projects include the new elementary school, Coppell Middle School East renovations, CMS East field renovations, CMS North renovations, elementary school corridor ceramic tile replacement, CHS corridor and commons paint and district roof replacements.
CHS restroom renovations are almost complete, finishing up lecture hall restrooms in the next couple of weeks.
Approval of low attendance waivers to Texas Education Agency due to flu passed, 7-0. CISD is allowed to apply for a waiver if they are 10 percentage points below what it was as an average for the campus the previous year.
Two campuses, Cottonwood Creek Elementary and CMS East, met that threshold this year. While many other campuses had many absences due to the flu, they did not meet that threshold.
"The waivers allow us to take those days out of our attendance data so that our average daily attendance rates aren't affected by those specific campuses so it elevates it a little bit which helps us to keep some of our state funding," Executive Director of Finance Diana Sircar said.
Lastly, the board recognized two of its members, Susie Kemp (Place 2) and Judy Barbo (vice president, Place 6), as it was their last meeting as trustees.
"It has been great,"  Barbo said. "You think you know the district well, but it was a lot of learning, it's been great and I will miss it. I might even tune in on Monday nights you never know. It's an excellent place to be, we do have some of the best staff around."
About the Contributor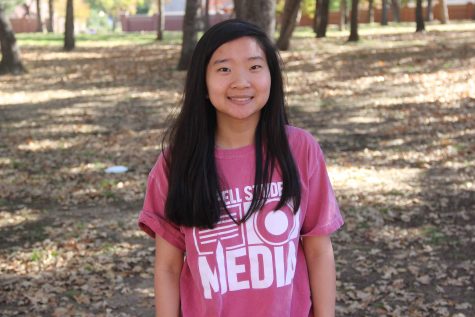 Gracie Blackwell, Business Manager, Social Media Manager
Gracie is a senior and third year staffer for The Sidekick newspaper. In her free time, she enjoys hanging out with friends, watching movies and traveling. With...