Lady Dragons' flame lives on in playoffs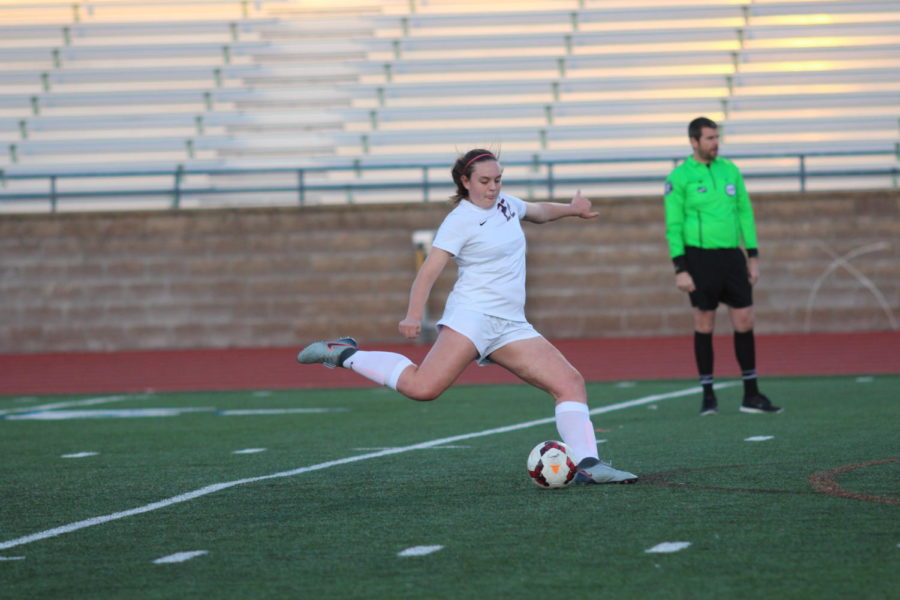 ROUND ROCK – In the 55th minute and the 55th second of the Class 6A Region II semifinals, the Round Rock girls soccer team put in the first and only goal of the match against Coppell.
Twenty-five minutes later, Round Rock was moving on to the regional finals.
The Cowgirls lost to Round Rock, 1-0, last Thursday at Kelly Reeves Athletic Complex. Coppell ends its season at 19-3-3.
After a back and forth match, each team with multiple scoring opportunities, the players were beginning to tire in the 86-degree heat. However, on a run by the Lady Dragons, they put one in past Coppell sophomore goalkeeper Lauren Kellett. With this goal, the Cowgirls would soon be on their way home.
Despite the devastating loss for Coppell, there is still a future in the organization.
"A program is a project," Coppell coach Ryan Dunlevy said. "We have a young team and I expect we'll be here again next year."
Out of the 25 girls on the roster, just two of them are seniors – leaving nearly all of the team to return next year. On the flip side, 16 players are underclassmen.
"After graduating half the roster last year, we took a team that was not expected to perform and we responded in the right way. We are incredibly young… and we're only getting stronger from this," Dunlevy said.
Although young, the Cowgirls have racked up a District 9-6A championship title and a trip to the 6A Region II tournament for themselves in the 2017-2018 season.
Throughout the year, Coppell has been the dominating offensive force in nearly every match played. With forwards junior Micayla Weathers and Addison Martin at the helm, the Cowgirls are a constant scoring threat as soon as the ball crosses midfield.
However, it is not two players that made the Cowgirls a good team, it was the team itself. Being able to find a teammate from across the field, knowing exactly where she is going to be and leading her with a perfect pass – all things that come with team bonding.
For the Cowgirls, this bonding came in Georgetown in January. Playing in the Governor's Cup, The Coppell team spent three days together, which built a bond between the players.
"No matter what happens next half, I know that we have a strong team and a strong bond between each and every one of y'all. That bond all started in Georgetown and will carry with you for the rest of your lives," Dunlevy said to the Cowgirls during halftime.
The Cowgirls will come back next year hoping to make it just a few rounds further than this year.
About the Writer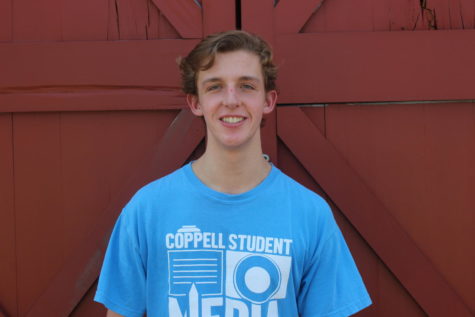 Nicholas Pranske, Executive Copy and Design Editor
Nicholas is a senior and in his third year on The Sidekick staff. He enjoys reading the encyclopedia cover to cover and polishing shoes. You can often...