Pehl finds new way to assist a coach
Every good high school coach can deal with the pressure that comes with being on the court, but very few can deal with the pressures that come as soon as they get home. That is why many of them enlist the help of a partner – a spouse.
In sports, spouses of the coach can often contribute to the team in ways that no one else can.
From organizing team dinners to giving much-needed moral support, Lisa Pehl could serve as the face of coaches' wives. Pehl, wife of former CHS basketball coach and current Coppell ISD assistant athletics director Kit Pehl, is known throughout Coppell basketball as the face behind the curtain.
"Being a coach's wife is a year-round thing," Lisa Pehl said. "You're always a coach's widow… meaning at least once a week he's gone to watch a game, even if he's not coaching. Whenever he's home, that's when you get to spend time as a family."
Coaching is a demanding job and takes several hours of work outside of the normal school day. Often, coaches will not see their family until the next morning, leaving their wives to tend to the family while also juggling their own jobs. Being the spouse of a high school coach usually takes just as much time, planning, and level-headedness as any coaching job. While the coach tends to the players on the court, the spouse tends to the team in the house.
Her team is composed of a 12-year-old son and a 9-year-old daughter; Gabe (Coppell Middle School East) and Emma (Denton Creek Elementary School), her starting lineup. Ever since they were old enough to go, Pehl has been bringing them along to the games. While some parents have their children in bed by 8 p.m. every night, the Pehls have a different philosophy.
"The kids might not see their dad if they don't go to the game," Lisa Pehl said. "Seeing their dad on the court is sometimes the only time the kids get to see him that day. It's a special thing to bring them into that experience."
For Gabe and Emma, it might not even be about the sport. While Gabe plays basketball, baseball, football and every other sport that he could get himself into, Emma is oriented slightly different.
"Emma never took a big liking to sports, but it still brought her closer to me," Kit Pehl said. "I remember her tapping me on the shoulder before a game just to say 'hi, daddy'."
However, the Pehls' family goes further than just their son and daughter. Lisa Pehl's main focus as a coach's wife is to create a relationship with the players. To do this, she will do anything from inviting all the players over for a team dinner, giving them dating advice or making each varsity player an ornament for Christmas.
These are the experiences that make being a coach's wife indispensable.
"One of the biggest blessings that we've had is having a family. Our basketball team acted as our extended family. Having that support is such a special thing," Lisa Pehl said. "Those families touched our lives in a way that we could never repay.
Being the spouse of a coach is not all glory. Making a team dinner might mean that she is up late finishing work from that day, making customized ornaments might take a chunk out of her wallet. But in Lisa Pehl's eyes, it is all worth it.
"It's hard, there are hard times. Especially in the past couple of years with our own kids. It's hard to juggle all of it, but the blessings outweigh the tough times," Lisa Pehl said. "The lessons I've learned so far will stick with me forever… Once a coach's wife, always a coach's wife."
Hang on for a minute...we're trying to find some more stories you might like.
About the Writer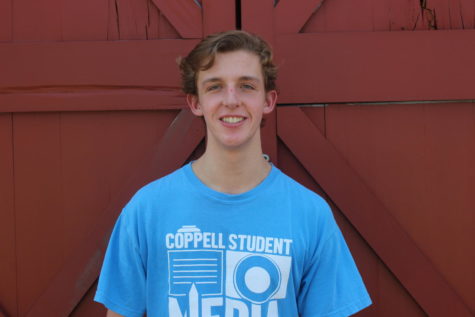 Nicholas Pranske, Executive Copy and Design Editor
Nicholas is a senior and in his third year on The Sidekick staff. He enjoys reading the encyclopedia cover to cover and polishing shoes. You can often...