Technique, teamwork leads Cowgirls playoff victory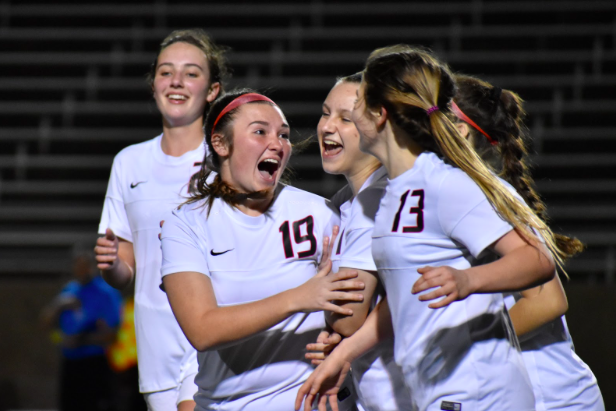 PLANO – Within three minutes, the first goal flew into the net, building a solid foundation for the Cowgirls soccer team for the rest of the match and what it hopes is several more to follow.
"It's a building process, every game there's little things we have to work on and execute," Coppell coach Ryan Dunlevy said. "We did a good job of paying attention to small details that we talked about."
Coppell blanked Naaman Forest, 5-0, on Thursday night at John Clark Stadium in the Class 6A Region I bi district playoffs. The Cowgirls advance to play Mesquite Horn in the area playoffs at 7 p.m. Tuesday at Jesuit College Preparatory School of Dallas.
Throughout the match, shots on shots were taken on the Lady Rangers keeping them on their toes and the Cowgirls hungry to get the ball into the net.
The first goal of the night was scored by junior forward Micayla Weathers.
In the 26th minute, freshman forward Jo Jo Alonzo made the score 2-0 with a shot from 15 yards out.
Following Alonzo's goal, sophomore forward Kate Harris stood at the right place at the right time as a cross was made and she tapped the ball into the net.
The second goal made in the second half was by senior forward Tyler Runnels, who struck the ball into the goal.
After a shot was taken at the Lady Rangers and bounced back, junior midfielder Shelby Sylvester rebounded the ball into the net sealing the secure win.
Furthermore, sophomore goalie Lauren Kellet only touched the ball four times as the defense worked hard to make sure to there was a shutout.
"Next game, we'll have better chemistry and we can keep moving forward with challenging the balls and winning them in the air," Alonzo said.
Follow @SidekickSports on Twitter for updates on the Cowgirls' upcoming playoff matches.