Creativity Showcase: Senior Kim McDonald
Like many artists, Coppell High School senior Kim McDonald has been interested in the craft for as long as she can remember. Her father was a tattoo artist and her grandfather enjoyed painting, so art has always surrounded her. 
This piece, titled "In the fields of life and death", was made for her AP 2D art class, and revolves around a fantasy idea.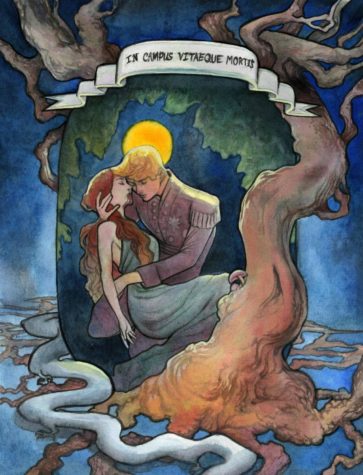 "[In the piece], the creatures look like snakes but they have legs; they represent purgatory so they're not good or bad, they represent the world in between. They usually appear as a ghost whenever the gateway between the realms of the living and the dead is opened – so if someone dies. In this piece, this person is coming home to his fiance who is dead, and then there's one of the creatures below her which represents she has left the world of the living and gone to the world of the dead. At the top [the Latin words mean] 'in the fields of life and death.'"
About the Writer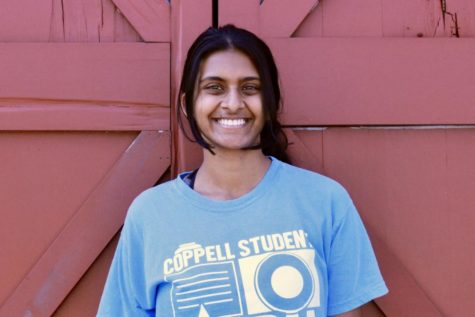 Pramika Kadari, Executive News and Enterprise Editor
Pramika Kadari is a senior and the Executive News/Enterprise Editor on The Sidekick. In her free time, she enjoys reading, writing, watching movies and...