Helping hands: "Copy moms" aid in running school errands
At the high school level, the presence of copy moms and other parent volunteers show the hidden help behind a busier and bustling school setting.
Copy moms, a nickname coined for the parent volunteers who file papers and make copies of school documents, such as parent volunteer Katie Hubbard, help out at CHS with hopes of making busy school life smoother for both students and staff.
"It's a way I can give back to the school," Hubbard said. "I come in to do my job and leave. It's not hard. It's just a matter of getting it done the way the teachers want it."
Copy moms are one subgroup of volunteers who provide their services in multiple areas of CHS, such as the student services office, administration office and freshman center.
Involvement of these volunteers relieve the tasks of busy teachers, who often require large amounts of copies every day for their classes.
"It does put some pressure off the teachers," Hubbard said. "They just work so hard and they have to do so many things on their own. It's one less thing they have to do."
Coordinated by the school Parent Teacher Student Organization (PTSO) board, CHS parent volunteers are seen in a range of various groups as there are opportunities to help out in schedule pickups, hospitality, school offices and honor roll lunches.
From monitoring honor roll lunches to simply making copies, parent volunteers show a little help goes a long way.
"It takes a small village to keep everything going," PTSO office volunteer manager Noel Cloutier said. "Even though it's make a small part, every part helps. More hands makes less work."
Volunteers begin their work at the school by applying through the CHS website and consenting to a Coppell ISD volunteer criminal background check.
Prior to volunteering, parents attend a meeting reviewing school policies, guidelines and expectations.
"It's great for the students to see their parent hauling [equipment] for band or serving the teacher lunch," CHS principal's secretary Terry Phillips said. "It's an example for the student. It makes them have pride and living testimony that it is important to volunteer."
By following a schedule, parent volunteers are able to personally choose and coordinate what time, day and month they would like to come in to volunteer.
"They are a part of our community that sure helps us out and there's a lot of things that they do that we can't do," CHS assistant principal Sean Bagley said. "It's nice to have their support."
Volunteering at the high school level also allows parents to still be updated and active in the busy and eventful school lives of their kids.
"From elementary school, it's very hands-on," Cloutier said. "But as kids grow up, there's less and less time you have to the availability to come in and actually know the teachers, administration and different educators that are at the high school."
There is no doubt that the help of parent volunteers and PTSO is appreciated by the staff and faculty members of CHS.
"We can't run this campus without volunteers and they're great," Phillips said.
About the Contributors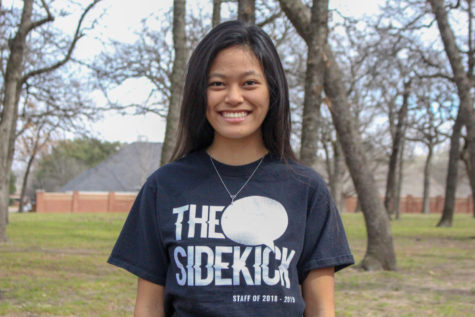 Christine Zacuai, Executive News Editor
Christine Zacuai is a senior and the Executive News Editor on The Sidekick. She is always searching for the next best pho spot and bingeing The Office....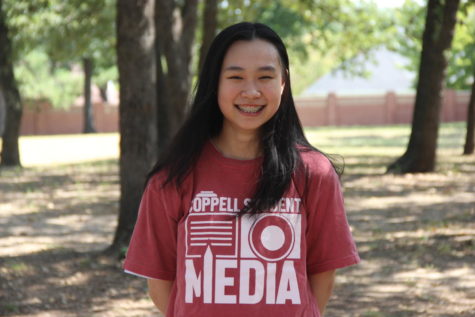 Quyenh Phang, Staff Photographer
Quyenh Phang is a sophomore and a photographer for The Sidekick. Her family moved to Texas from Vietnam when she was two years old and has been enjoying...