Cowboys' season comes to close in Rockwall-Heath defeat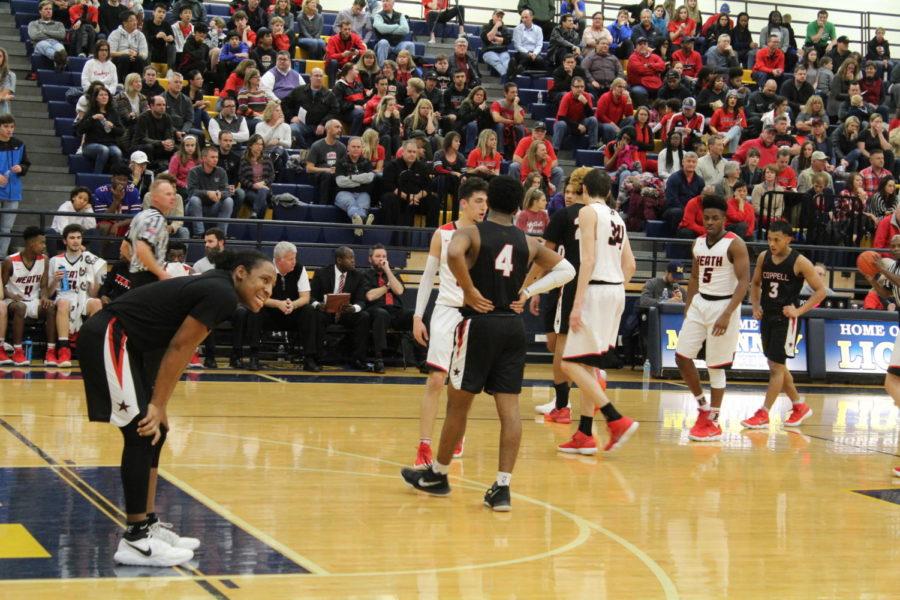 McKINNEY – After coming off of an exciting bi-district victory, the Coppell boys basketball team came into Class 6A Region II area playoffs with high hopes. However, Rockwall-Heath had its own idea, defeating the Cowboys, 63-34, Friday night.
The Cowboys (26-12) started out fast and gave themselves a 9-2 lead early in the first quarter. However, after the Hawks hit a three-pointer, stole the ball back and scored again, the score-gap was quickly fading.
By the end of the first quarter, Heath found a 19-11 lead and kept it throughout the game.
The Hawks (25-10) were able to maintain this lead, as well as expand it, by shooting primarily beyond the arch. Most of Heath's points came from three-pointers. However, in order to find these open shots, the Hawks would constantly and rapidly move the ball around from teammate to teammate, in order to find the open look.
The Cowboys' defense was not able to keep up with the fast-paced composure of the Hawks, causing them to give up many open shots. This caused the Hawks to expand their lead going into halftime to 32-20.
On the offensive side, the Cowboys played how they usually do; with ball movement and working it inside and outside, but could not penetrate the Hawks' man-defense. Even with senior forward Grayson Early's 12 points, aided by junior guard Tariq Aman's eight and sophomore guard Quevian Adger's six, the Cowboys fell short.
In the third quarter, the Hawks did not let up, scoring another 17 points to add to their total, making the score going into the fourth a dominating 49-26.
In the fourth, as a tribute to the players on the team who were playing their last game, Coppell coach Kit Pehl began to play the seniors. Each senior on the team, including forward Blaine Williamson, guard Austin Rath and forward Tanner Smith, got to play one last time on their high school team.
About the Writer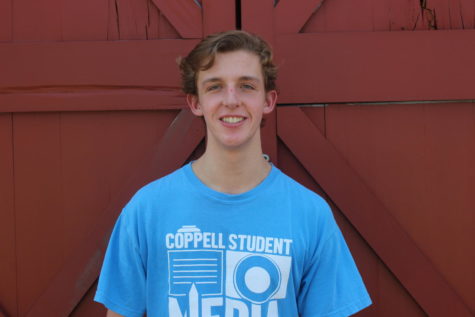 Nicholas Pranske, Executive Copy and Design Editor
Nicholas is a senior and in his third year on The Sidekick staff. He enjoys reading the encyclopedia cover to cover and polishing shoes. You can often...