On the Spot: New freshmen center expecting CHS teachers
New teachers have been confirmed and announced to teach at Coppell High School's new campus, CHS 9.
The center, set to open in the upcoming 2018-19 school year, will house the freshmen class.
The center will be under the administration of ninth grade principal Cody Koontz, with both faculty from CHS and new staff working at the center.
"Our district has handled this very well, it's a very lengthy process to open up a school, certainly one that is new concept," Koontz said.
With the selection process beginning in January, around 45 faculty members from various departments of CHS have already been alerted of their future position.
"I am excited to create a new vision and culture that can help [freshmen] transition from middle from into high school by giving them the necessary classes for the highschool level," AP Human Geography teacher Ryan Simpson said.
The center hopes to provide incoming students the transition into a high school experience in an isolated setting.
However, the opening of a new campus can present some difficulties for the teachers dealing with incoming waves of new ninth grade students as well.
"Every year, you will get a new group that you have to readjust to," Assistant Principal Ashlee Graham said. "New is always exciting, but sometimes is hard."
"I think we got a great plan going forward," AP Human Geography teacher Chris Caussey said. "I'm looking forward to it."
Those expected at CHS 9 are eager to transition and have high hopes moving forward in their positions.
About the Contributor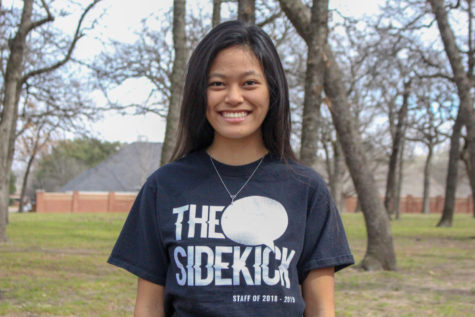 Christine Zacuai, Executive News Editor
Christine Zacuai is a senior and the Executive News Editor on The Sidekick. She is always searching for the next best pho spot and bingeing The Office....