Coppell athletes hold up tradition of contribution in time of giving
CHS soccer and tennis athletes donate their time and give charity to the community this holiday season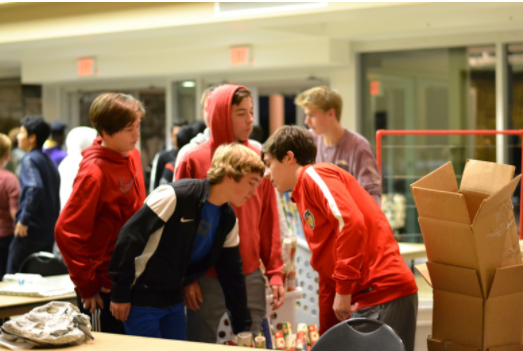 This year, Coppell High School athletic programs have upheld their tradition of giving back to the community. Athletic programs, such as CHS soccer and CHS tennis, have volunteered at charity events throughout Coppell in order to give a helping hand to society.
The soccer program participated in a service project near Fair Park held by the Valley Ranch Baptist Church, partnered with the Cornerstone Baptist Church.
The churches worked together to hold the Christmas Store 2017 for the public on the two days. The store is held in the VRBC church and distributed donated gifts and toys to less fortunate children. With hundreds of donated gifts, the less fortunate children can also enjoy and spread the delights of Christmas.
The boys and girls soccer teams helped in the preparation of the Christmas store on Dec. 6 by transferring more than 600 donated gifts from storage units on the property next to the VRBC and placing in the church where the children from the financially disadvantaged family could collect it.
CHS freshman JV soccer player Zach Vazhekatt is one of the many soccer players who volunteered at the event to help out and volunteer locally.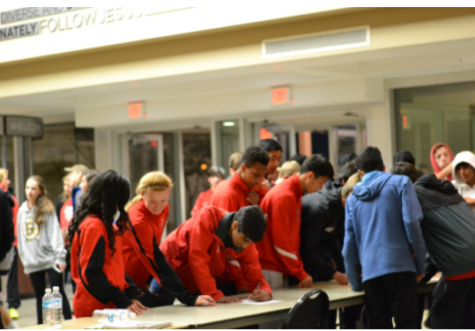 "I feel good that our whole team is coming together to give gifts to children and families in need this Christmas season," Vazhekatt said. "It's a really good thing that we did it because it shows that we are united as a soccer team and we can unite the community through giving."
The generous toy donations came from the locals in Coppell and its neighboring areas, ranging over children of all ages and reaching more than 1,000 less fortunate kids. Parents who might not have been able to afford gifts for their children can now bring them the joy of Christmas.
CHS sophomore JV soccer player Mohammed Ali was also excited to participate in the event.
"It is a great way to give back to the community as well as a good way to include those who maybe don't have as much as others," Ali said. "It's a great community bonding event."
The Coppell High School tennis team is also giving back to the local community.
The tennis players were encouraged to donate at least $5 which would then be transferred to McDonald's gift cards. These gift cards would be given to the homeless and people in need by Coppell High School.
Not only that, CHS tennis players were also encouraged to donate $2 to the Make A Child Smile Foundation. This money goes towards buying toys for children whose families do not have enough money to afford them.
"Christmas is a time of giving, and comparing myself to others, I think that people could use a helping hand this holiday season," CHS sophomore tennis player Arielle Bardwil said. "Two to $5 is honestly not a lot, and when you give back something, you truly feel like you're earning something."
Follow Nishant @Nishantnm1
and Akif @Akifabidi