Pickrell excels in immersing students in language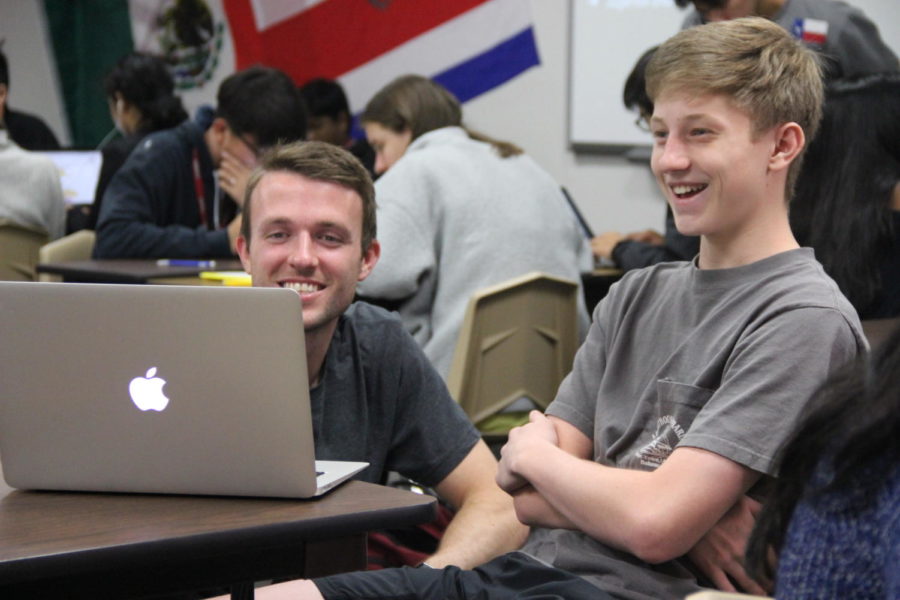 Honors Spanish II and III teacher Trent Pickrell breaks through the challenging and tedious boundaries of learning a new language by actively engaging his classes, making him The Sidekick's December Teacher of the Issue.
Teaching at Coppell High School for four years now, Pickrell is known for his welcoming and light-hearted classroom atmosphere.
"He makes sure there are a lot of fun activities in class, but at the same time, makes sure we're still on task and focused," CHS senior Avery Davis said.
Extending student-teacher relationships beyond the classroom is vital to Pickrell as they are able to grow through class trips, such as the annual SPI Coppell HS Costa Rica Program. The study abroad program consists of a weeklong trip that allows students to learn and develop Spanish in an independently paced and intimate classroom in Monteverde, Costa Rica.
"We all just became a giant family," Davis said. "He made us so comfortable even though we were in a different country, speaking an unfamiliar language."
His natural ability to connect and form relationships with his colleagues is recognized by both students and teachers alike.
"I'm brand new to Coppell High School and he's served as a mentor for me," Honors Spanish III teacher Davaki Dave said. "He has a great rapport with his students. He really works hard to make things better for students and faculty."
Pickrell believes in using attentive and caring methods in order to help his students and allow them to be immersed in the language with ease.
"The reason I'm here is to have influence on the kids and just build relationships," Pickrell said. "Classroom mangement wise you get rapport with them, show them you care about them, and in return, they care about you as well."
The Spanish III teacher has been acquainted with the language since his high school years and is learning by the day. His dedication as a teacher and in learning as a student himself allows him to understand his students.
"He has really grown in the past years and is maturing into a great teacher," Spanish III/ IV teacher Derryl Lee said. "He is getting an honor he deserves and worked hard in trying to understand and perfect his craft."
Congratulations to the Teacher of the Issue Mr. Trent Pickrell.
About the Contributor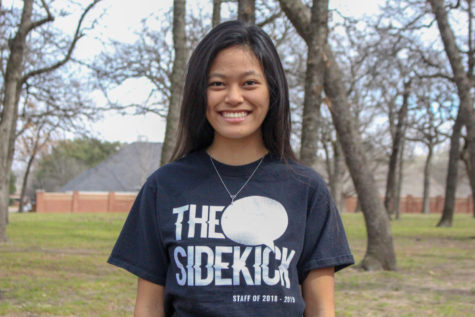 Christine Zacuai, Executive News Editor
Christine Zacuai is a senior and the Executive News Editor on The Sidekick. She is always searching for the next best pho spot and bingeing The Office....