Second half surge races Cowboys past Jaguars as state title dreams remain alive
Hang on for a minute...we're trying to find some more stories you might like.
ALLEN – With a 34-24 victory over the Mesquite Horn Jaguars on Friday at Allen Eagle Stadium, the Coppell Cowboys football team is advancing to round three of playoffs, showing that the quest for the state title is not far beyond its reach.
The Cowboys (11-1) will play Round Rock Cedar Ridge at 7 p.m. Saturday at McLane Stadium in Waco in the Class 6A Division I Region II semifinals.
At first, the teams' performances seemed to outline a close game, ending the first quarter tied at 7. During the second quarter, though Coppell scored a touchdown with a pass from senior quarterback Brady McBride to junior wide receiver Blake Jackson. Coppell struggled  to keep up as the Jaguars were able to score two touchdowns and a field goal, leaving the Cowboys trailing  24-14 at the half.
A Cowboy victory was in sight by the end of the third quarter as Coppell picked up the pace while the Jaguars stagnated, ending the quarter at 24-21.  The comeback began with an interception by junior free safety Justin Murray at the one yard line followed by  several plays and ultimately a 27-yard touchdown by junior wide receiver Jonathan McGill to bring the Cowboys to within three. Two more touchdowns in the fourth quarter pulled Coppell up to take the lead 34-24.
Game highlights included a 59-yard pass from McBride to senior tight end Reece Walker, a 12-yard touchdown run by McBride and McGill's 43-yard run in the fourth quarter.
Despite falling behind during the first half, the team maintained its confidence.
"We felt like we were [going to win] the whole game, even at halftime being down," Coppell coach Mike DeWitt said. "No one thought we were going to lose the game."
The team didn't change its strategy or do anything different in terms of preparation for the game or during the game. Both DeWitt and the team were confident that if they were consistent with how the team had been performing and practicing, they would come out with the win.
"I think today's game was just a testament to how our team is and how we never give up, we always fight," McGill said.  "We were down at halftime and came out the second half and put on a show so I think this was a good definition of what Coppell Cowboys football is."
The Cowboys worked hard to make it to the next round and avoid the offseason that will follow a loss at playoffs.
"I told the team, I'm really not trying to go to offseason so everybody just came together and we came out victorious," McGill said.
Not only will the players get to enjoy at least one more game on the field, Coppell's win against Horn gives senior "Coach Cole" Bryant a chance to coach his team a little bit longer.
"It feels great," Bryant's father Mark Bryant said. "I'm so excited that Cole gets to go to another round, he just enjoys the whole season, and when the season ends it ends."

About the Contributors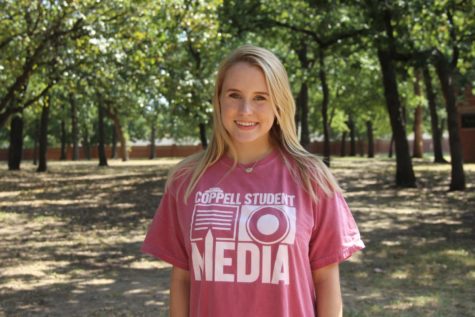 Amelia Vanyo, Editor-In-Chief, Executive News Editor
Amelia is a senior and has been a part of The Sidekick for two years. This year she is serving as the paper's Editor-In-Chief and Executive News Editor. When she's not working on or editing a story she is usually rehearsing with the Youth Chorus of Greater Dallas. You can contact her at [email protected] or follow her on twitter @ameliavanyo.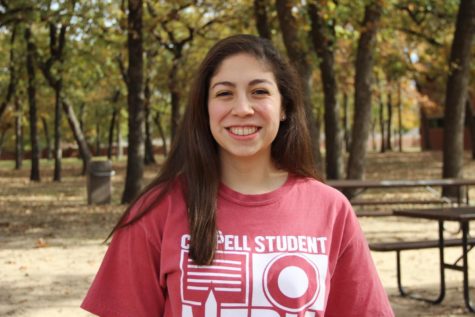 Lili Lomas, Executive Digital Content Editor
Lili Lomas is a senior and the Digital Content editor and Sports section editor for The Sidekick. She is a synchronized swimmer and always enjoys being in the pool whether for a workout or just for fun. She is also involved in St. Ann High School Ministry, the youth group at St. Ann Parish. You can contact her at [email protected]

Karis Thomas, Staff Photographer
Karis Thomas is a senior and first year photographer for The Sidekick. In her free time, she enjoys spending time with friends and family, working on photography and traveling. She also enjoys spending time outdoors whether to explore the city, run, or bike. With comments or concerns, contact her @karisthomas_ or [email protected]