Best of Thanksgiving
A satirical look at the most memorable holiday joys
There are 365 days in a year, yet there is only one day people can give thanks. That day is the fourth Thursday of November, better known as Thanksgiving.
Being one of the most memorable holidays of the year, it deserves to be commemorated. It only seems suitable to satirically highlight our favorite aspects of the holiday.
Parade
Nothing screams Thanksgiving more than being woken up at 8 a.m. to the noise of the decadent Macy's Thanksgiving Day Parade. The diverse parade features blimps, long-forgotten musicians and broadcasters explaining the parade step-by-step to simplify this complexity for the American folk; everything needed to start Thanksgiving off on the right foot.
Family
The one time of year when past arguments are set aside, and 15 of your closest family squish together like sardines in the dining room for a nice evening. However, being claustrophobic is just one of the perks of Thanksgiving. The other is transitioning to the adult's table. Not only do you get to enjoy more legroom but you also have more time to fight racist aunts and uncles over gay rights.
Football
The thrilled American game (which actually originated from Britain before Walter Camp changed the rules) featuring men slamming into each other is the pinnacle event of the evening. It determines the entire layout of Thanksgiving. If the game is at 3 p.m., dinner should be served by 2 p.m. giving everyone ample time to eat and prepare for the honored tradition of dessert around the television. What more would you want?
Food
The lavish feast always has one dish offsetting the other tasteful ones. It is always pegged as the most memorable because as soon as you take a bite, you know you might end up in the hospital. However, since your great aunt made it, you better conveniently place the dog bowl.
Black Friday
Everyone knows the best escape is shopping, which is why malls open doors immediately after Thanksgiving dinner is over. After hours of baby boomers chewing your ear off about Donald Trump, the benefit of bombing the Middle East and liberals, you will relish being trampled by a stampede of people all desperate to get the best deals on appliances. What better way to show your appreciation for a holiday about giving thanks than buying everything on sale?   
As Thanksgiving rolls around, try to remember what makes this holiday so memorable. It is the least you can do.
However, do not forget the true meaning of the holiday: being thankful. This is a satirical piece exaggerating traditional aspects of Thanksgiving and should not be taken to heart. It is a comedic article, one that your family can read as they gather around the dining table.
Follow Farah, @farahmerchant_
About the Contributors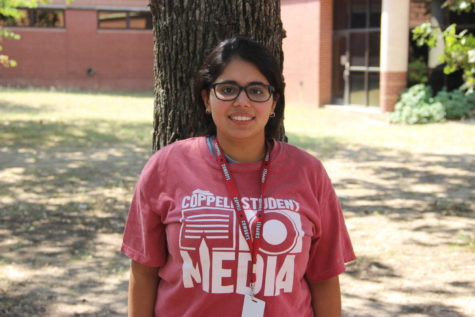 Farah Merchant, Co-Student Life Editor
Farah Merchant is a senior and third-year staff writer and Student Life Editor on The Sidekick. She also works for the Citizen's Advocate, the local Coppell...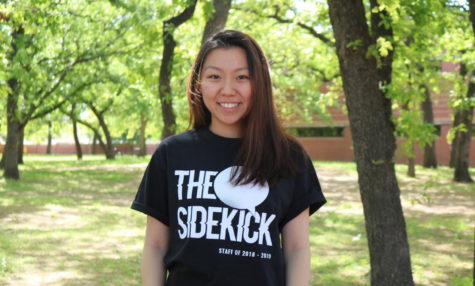 Kelly Wei, Editor-in-Chief
Kelly Wei is a senior staffer, serving her third year as Editor-in-Chief. In her free time, you can probably find her hiding out in a boba cafe with her...