Coppell loses to College Park in four sets
Despite disappointment, Green proud of Cowgirls season
CORSICANA – After 38 wins and a three round playoff run, the Coppell Cowgirls volleyball team has played its last match of the year.
The Woodlands College Park (27-8) defeated the Cowgirls on Tuesday night in the Class 6A Region II quarterfinals after dropping the first set and proceeding to win the next three 17-25, 25-23, 25-23, 25-16.
Coppell came out in the first set looking like the dominant team it was all year, but from the very first point of the second set something was different.
The Cowgirls swagger and style of play went missing very early on in the second set, one that would set the tone for the rest of the match.
"I listen to the kids in their huddles," Coppell coach Julie Green said. "I try to give them space and let them work things out because in the end it has to be them, usually I listen to try to be able to step in and help them where they are. In the second set they just wanted it so bad that they came to fear letting it slip away."
Playing confident and playing scared are two very different things that (most of the time) lead to very different outcomes. The outcome for Coppell was a tough one.
"It certainly was not from lack of effort," Green said. "The kids were ready. Sometimes it just doesn't happen, we just couldn't put it all together. The shocking thing about it was that we [rolled] for so long, we had a 28 match win streak, and beat some amazing teams along the way. I saw our kids pull out wins over and over, so even in the middle of the match it was hard to believe that we couldn't flip it because it's something that we did all season."
The Cowgirls fell short in the third, fourth and fifth sets to a College Park squad that made it known early on in the night that it was going to fight, in spite of Coppell coming off of such a big win against Oak Ridge just days prior.
"We played a team that was pretty relentless," Green said. "They made it really hard for us to get our footing and keep it."
This was the first time Coppell has made it past the second round in the state playoffs since 2012. Green considers the 2017 season one that saw tremendous success not only on the court but in the team culture, despite its somewhat deflating end.
"I really like this team," Green said. "I am extremely proud of how they matured, you start planning for your next season when the previous one ends so we started last December and we are a much different group than we were then."
Green accredits the situation cultivated by the team leaders and coaches for the reason the Cowgirls amassed its highest win total since 2013.
"Sometimes it is hard to get kids to understand the unselfishness, the work, and how to take care of each other," Green said. "That is the thing I am most proud of, and that is what allowed us to have 38 wins. When you let it be about someone else, it becomes this amazing experience for you too."
Only one team in the Class 6A state playoffs will end on a win, yet Green is not too focussed on that.
"Unless you win it all, you are going to lose your last game," Green said. "But if you let that overshadow what we did this season then that is a shame. We had a really great run, it felt different than the last couple of years. I watched our team enjoy, celebrate, and play for each other, that is what I take away from this season."
About the Writer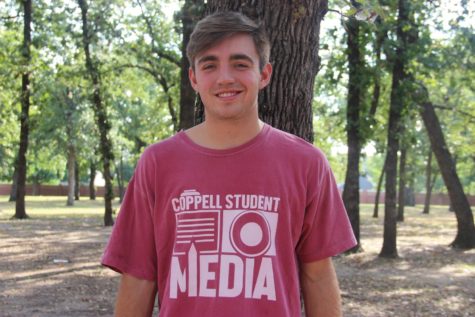 Reid Valentine, Sports Copy Editor
Reid Valentine is a third-year staffer on The Sidekick who is mainly a sports writer with a passion for feature stories. His dream since being a child...