New Tech's frightening Fall Festival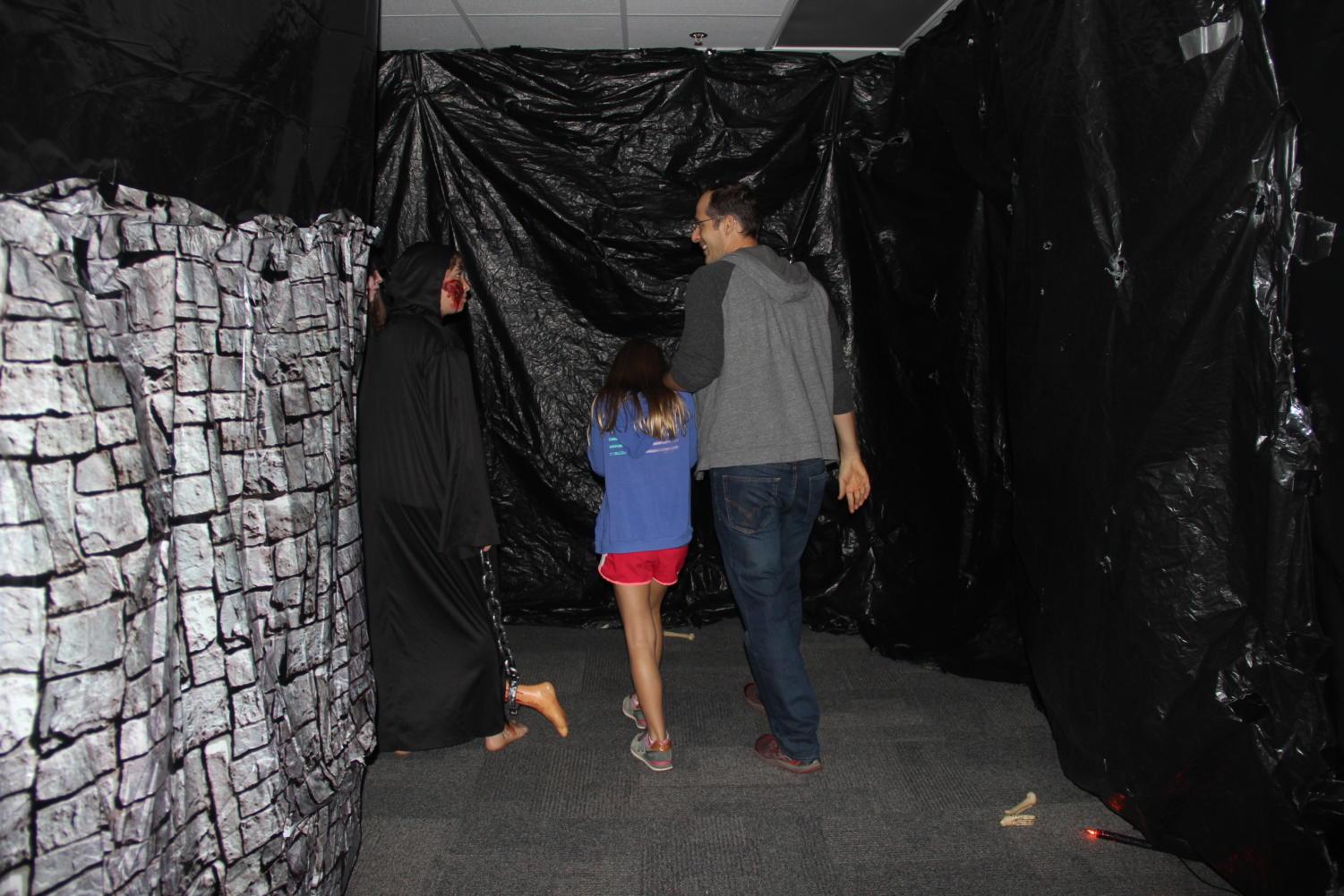 "
New Tech has always been a very charity-driven place
— Mallory Robinson
Coppell residents of all ages traveled to New Tech High@Coppell for the annual Fall Festival on Thursday. The festival offered a variety of activities, including a bean bag toss, ball games, a haunted house and food.
NTHS@C has been organizing a Fall Festival since it was founded in 2008.
The school is donating profits to the Leukemia & Lymphoma Society. This organization is dedicated to helping blood cancer patients by funding research, services and education. It is the world's largest voluntary health organization.
Each year, NTHS@C chooses a different cause to support.
"We really want to help people, and this is a fun way to do it," NTHS@C sophomore Mallory Robinson said. "New Tech has always been a very charity-driven place."
Students volunteer at the festival for many different reasons.
"Running a booth for the festival is great because it's really fun and it also counts toward my service hours," Robinson said.
The haunted house appeared to be the most popular attraction at the festival.
"The haunted house is basically the only reason my friends and I come," said Taylor, an Austin Elementary fifth grader. "It's amazing."
Some find the haunted house too terrifying to handle, and scary stories from kids who tried it last year might make new attendees hesitant.
"Last year, we had a girl pee, people were crying and someone had to be escorted out," NTHS@C senior Alliza McElroy said. "And every year it just gets scarier."
More than 50 students from NTHS@C helped with the haunted house by acting, organizing or doing makeup. The inspiration for scary makeup comes from both past years' makeup and popular horror movies.
"This year, we have a doll house, so there's going to be Anabelle," McElroy said. "And we also have a clown house, so Pennywise will be there."
The Fall Festival is extremely affordable. General admission is free, with food tickets costing only 50 cents, and the popular haunted house costs $5. Nearby haunted houses' admission prices are significantly higher, with Dan's Haunted House at $20 and Moxley Manor Haunted House at $23.
The low prices, combined with the fun opportunities, led to the Fall Festival having a very large turnout of people.
"A lot of people are always [here]," Robinson said. "There's a lot of advertising and it's just a known thing to go to around here."
The students of New Tech High School are already looking forward to next year's festival.
Follow Pramika @pramika_kadari