Drama Club embodies accepting atmosphere in annual Dinner and a Movie Night
Stepping into the Black Box Theatre on Friday was similar to visiting family during the holidays: theater students rushing towards the door and a flurry of smiles and welcomes wash over you.
Dinner and a Movie right is an annual event hosted to as a fun way to interact with members of the Drama Club outside of rehearsals.
The hospitality continued as Drama Club indulged in fun games until the movie, Mulan, was played.
But what made the games amusing was when students burst into song. Students broke out into song throughout the event, especially during "Reflection" and "I'll Make a Man Out of You", where members joined in and harmonized to the chorus.
The fun event took time and energy to organize, especially for CHS sophomore Drama Club Hospitality officer Claire Harris. Harris's job was to provide and serve food to everyone at the event.
"It's definitely a lot more stress, because last year, I just came, but this year I put in a lot of work into what goes on in Drama Club," Harris said.
The hard work also came with the perk of being involved in making decisions for the club.
"I like that I get a say in what goes on," Harris said. "I get to say something people wouldn't and would like."
Similar to Harris, CHS sophomore Drama Club historian Carrie Sheffield also enjoyed the opportunity to be involved in decisions for this event.
"It's so cool, I'm only a sophomore so I never thought I would be able to help so soon," Sheffield said.
Jumping from an attendee to an organizer was a change for Sheffield since her first year of attending the event was her first experience with the club.
"I was really scared [but] everyone was open and welcoming," Sheffield said.
In the end, no matter the previous interactions with Drama Club, this event was organized as a group bonding event.
"[This event] brings the drama club together, because we all get to sit together,
CHS senior Vice President Mark Beshai said. "Food brings people together."
About the Contributors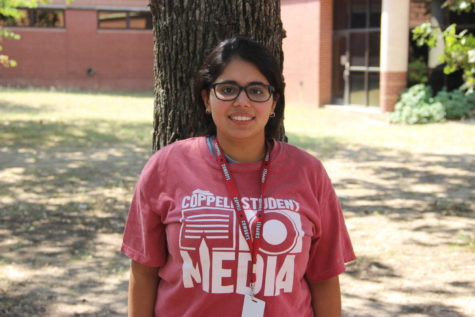 Farah Merchant, Co-Student Life Editor
Farah Merchant is a senior and third-year staff writer and Student Life Editor on The Sidekick. She also works for the Citizen's Advocate, the local Coppell...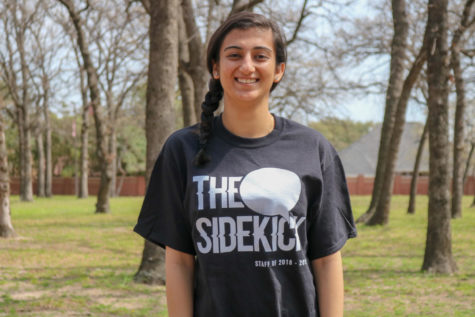 Disha Kohli, Business Manager
Disha Kohli is a senior and a second year staff photographer on The Sidekick. During her free time, she loves to read, hangout with her family and friends...