Sun-Baked Songs: A Summer Music Recap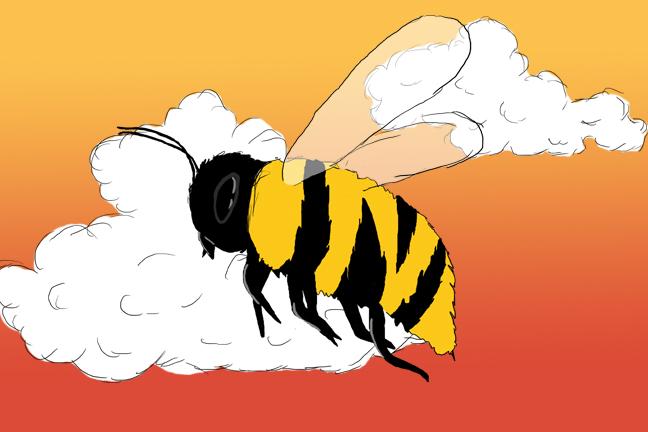 Summer is the perfect time for leisure activities such as swimming, slouching and sleeping – the perfect time to do anything that starts with the letter s. However, the letter m took center stage for many this summer.
Music is practically synonymous with summer. It marks the start of moments and the remembrance of memories.
Summer 2017 was a monumental period for music.
Albums and singles from notable artists hit the airwaves left and right. Genres meshed and sounds collided. Artists on opposite sides of the industry collaborated. A calculated mess of pure ingenuity went underway. There was something for everyone leading up to Aug. 21.
Last summer, four LPs shook the industry to its core. Each held a certain significance and meaning which made this past summer a musical heaven.
"Painted Ruins" by Grizzly Bear
Grizzly Bear is an influential indie rock band hailing from Brooklyn, N.Y. Having four critically acclaimed albums under its belt raised the expectations for its recent release.
Following a massive social media campaign, Grizzly Bear announced that "Painted Ruins" was going to release Aug. 18.
The lead single "Three Rings" gave listeners a taste of the sound the band was to experiment with – a bleak, quasi alt-rock album.
The album has a different yet familiar sound. "Shields", the band's previous album, has a lot in common with the musical arrangements made in "Painted Ruins". Guitars, drums and woodwind instruments all make their return.
However, the emphasis on synthesizers is noticeable as the album goes on. Droste and Rossen's vocals compliment the mechanical and punctual beats.
"Freudian" by Daniel Caesar
Gospel is a genre that is heavily underrated. Daniel Caesar uses that to his advantage on "Freudian" and crafts a sound people aren't generally exposed to.
Daniel Caesar is an up-and-coming artist from Canada. Two singles were released early in the summer. "We Find Love" and "Blessed" are representative of the sound and topics the album was to contain – heartbreak, unrequited love and doubt.
The piano holds a focus throughout the album. Caesar's vocals interweave with the chords he plays on his piano. What ensues is a back-and-forth with undeniably emotional results.
Strings find their way onto the tracklist guiding Caesar's entrance on "Hold Me Down". Overall, The album is instrumentally simplistic yet lyrically dense. His message is visceral and urgent. As Daniel proclaims in "Loose":
"If you ever start to wonder
Why all the rain and all the thunder follows her around
You better cut that girl loose"
Daniel Caesar combines elements from traditional gospel music with neo-soul progressions. His album, "Freudian", is a sentimental prelude to the sounds of tomorrow.
"Flower Boy" By Tyler, The Creator
Tyler is one of the most polarizing musicians of the past century. He is known for producing his own albums.
"Flower Boy" is no exception.
Before the album's release, Tyler dropped "Who Dat Boy" and "911 / Mr.Lonely". These two singles give us a taste of the level of introspection Tyler includes in his forthcoming album.
Sonically, the album is grandiose and fleshed out. Layers upon layers form a vast instrumental stage. Experimentation is a key word in describing how Tyler approached the sound of "Flower Boy".
He is an expert at making hypnotic beats that go along with his many flows. His previous release "Cherry Bomb" has a few slow, melodic songs which hold emotional weight. Tyler takes what he learned from the making of "Cherry Bomb" and focuses on perfecting his form of a ballad.  
"Saturation" by BROCKHAMPTON
Imagine a group of talented artists working under the same roof. That is BH (BROCKHAMPTON) in its simplest form.
The south-side One Direction has recently made the rounds online. Music outlets, such as Pitchfork and Pigeons & Planes, have brought attention to the group.
"Saturation" is a trilogy consisting of three albums. "Sat. 1" and "Sat. 2" were both released last summer. "Sat. 3" is set to release later this year.
Beats, verses and flow: the golden trinity for a stellar hip-hop album. Each member of BH perfectly compliments each other. The album's lyrics involve many topics and subjects that plague both the industry and the world, from the struggles of being LGBT in the hip-hop sphere to feeling systematically oppressed due to skin color.
On "MILK", vocalist Merlyn Woods proclaims:
"Walking through the pitfalls of a college student
Crazy how you get them letters and that make you feel accepted
Til' you walking 'round the campus and you the only African"
Music is a platform. A song for every feeling and every minute of life can be found.
Last summer bolstered the significance of music even further. New ideas and sounds made their first appearance in the weeks after school ended.
There is true excitement for what is to come later this year. For now, make sure to set aside some time and delve into the culture of today – the music of today.
Be sure to check out CSM's official Spotify account @coppellstudentmedia
Follow Andrés @_andresbear
About the Contributors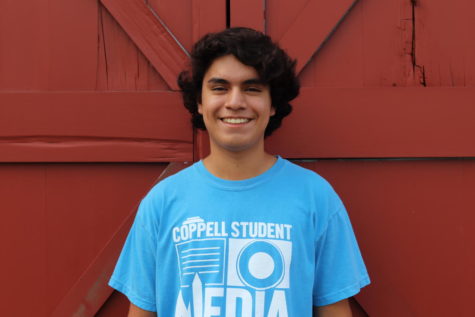 Andrés Bear, Coppell Student Media Web Producer
Andrés Bear is a senior and third year staffer on The Sidekick. He enjoys playing the acoustic guitar, writing and reading in his free time. With comments...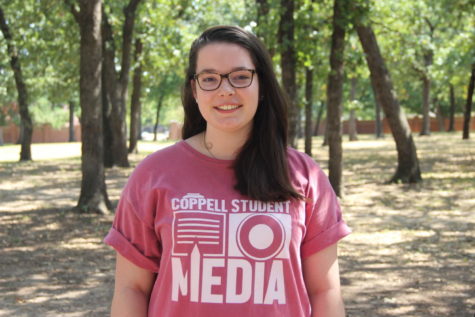 Elena Gillis, Graphic Design Editor
Elena Gillis is a senior and the graphic design editor for The Sidekick. She is an International Baccalaureate diploma candidate. She has an inexplicable...