Coppell family hosts dress sale to raise money for Hurricane Harvey relief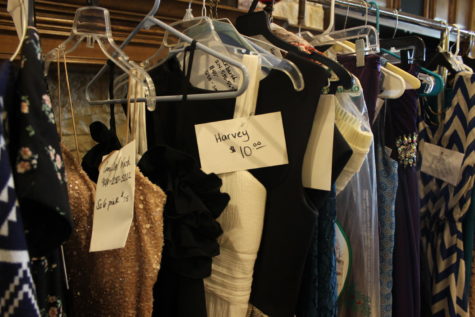 Coppell resident Cristy Brandenburg noticed that her daughters' closets were filled with homecoming and prom dresses that would never be worn again, and wondered if others might have the same issue.
With this in mind, Brandenburg contacted several moms from Lewisville, Flower Mound, Coppell and Grapevine to contribute their daughters' used dresses to a sale. A portion of the money collected went to Hurricane Harvey relief.
The sale took place on Saturday at the Brandenburgs' home. It featured about 250 dresses ranging from $10 to $250. The dresses were a range of styles and sizes, from 0-12 for ladies, 0-11 for juniors and 7-16 for girls.
Both moms and daughters who attended the event enjoyed it. .
"I think it's a great idea," Lewisville mom Carly Wood said.
Attendees also enjoyed shopping with the knowledge that their money would go to a useful cause.
"It was a really nice thing to give back." Coppell High School junior Adison Ramirez said.
The moms who were selling their dresses would put their contact information and the size and price of the dress on an envelope and attach it to the dress. When someone wanted to buy the dress, they put the money in the envelope and gave it to Brandenburg.
About 50 dresses were sold on Saturday, with more being sold on Sunday, raising a total of $400 for Hurricane Harvey relief, which will be sent to both the Red Cross and a Houston church.
"Depending on how many dresses are left unsold at the end will tell us [if we will do it again]," said Brandenburg, when asked whether she would repeat the sale.
While Brandenburg wanted all of the dresses to be sold, those remaining were still useful. The unsold dresses will be donated to the Tim Tebow Foundation's "Night to Shine" in Mexico for girls with special needs. "Night to Shine" is a prom held in February for special needs children 14 and older.
About the Photographer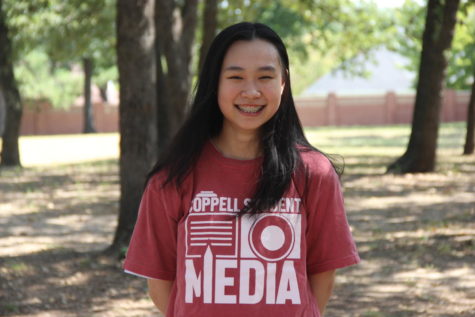 Quyenh Phang, Staff Photographer
Quyenh Phang is a sophomore and a photographer for The Sidekick. Her family moved to Texas from Vietnam when she was two years old and has been enjoying...