Balcom named new Coppell boys soccer coach
Eaton High School boys soccer coach James Balcom has been named new boys soccer coach at Coppell High School.
Balcom previously served as the assistant varsity coach for the Cowboys before leaving to start a soccer program at Eaton High School in Fort Worth where he served as the program's head coach.
The change occurred since previous head coach Chad Rakestraw will not be returning to CHS. Rakestraw decided to accept the head coaching job at Flower Mound Marcus High School for its proximity to his home.
"The experience I've had being an assistant for six years include obviously knowing a lot of kids, knowing the program, the traditions, the legacy that is Coppell soccer," Balcom said. "From being there for last six years, there's not too many people able to [come] in and know exactly what Coppell soccer is all about."
Notably, Balcom served as the assistant varsity soccer coach when the Cowboys won the 2013 Class 6A State Championship and prior to that coached under previous Coppell boys head coach Shane Bybee.
"I am excited to be back, I am excited to be working with the seniors that were freshman when I left, I am excited to get to know a lot of the new players that have come into the program and I am excited to put back on top Coppell," Balcom said. "It's been a year since they won state and the expectation is to get back there and play at the highest level."
Throughout the process, Coppell ISD Athletic Director Joe McBride was looking for someone familiar with the Coppell climate in addition to a high moral character and leadership ability.
"He was the perfect guy to come back because of familiarity with everything in the school building to the kids," McBride said. "He's a bright young man who knows what he's talking about and he's a hard worker."
The transition is even smoother since Balcom coached many of the current varsity players as underclassmen and has a similar style of play and system as Rakestraw.
"He knows the kids real well, he's had years of camp experience with them and knows the parents, the community, the climate so it was the best fit," McBride said. "Finding coaches a lot of times is about finding a great fit for a community and he was a great fit."
About the Writer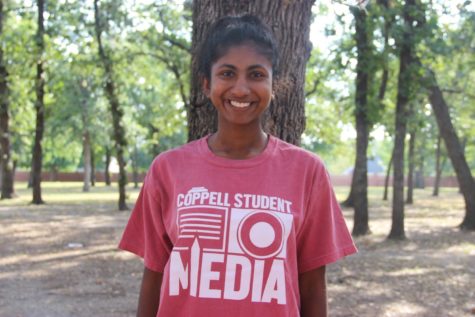 Tanya Raghu, Enterprise Editor
Tanya Raghu is a senior and third year staffer on The Sidekick. In her free time, she enjoys spending time with friends and family, watching movies and...