Band makes waves, memories on final competition in South Texas (with video)
On Friday morning, the five Coppell High School bands competed at the University of Texas Rio Grande Valley during its spring trip. Each received outstanding results from three individual judges, concluding the band's year with a success.
"We finished UIL on April 19, 20 and 21, which is our major assessment for the year," CHS band director Gerard Miller said. "Coming out of UIL on the Monday we got back, we handed them brand new music. All five bands played completely new works, so we worked them up in the span of three weeks time."
Preparation was amidst the stressful time of AP, IB and EOC testing.
"It was very difficult balancing learning the new music while studying for all the AP exams," CHS senior honor band member Ryan Arifin said. "We managed to do it, and we managed to do it well."
All CHS bands received unanimous first division ratings.
"Five bands, three judges, it all went really well," Miller said. "It was a beautiful auditorium with a great opportunity to play."
The band will be concluding this school year with one last spring concert this Thursday. The same pieces will be performed, so the spring trip served as a great way to further improve the set.
"We got clinics from the judges afterwards, so each judge would take a turn and work with the groups, telling what we could be doing differently," Miller said. "It gave them the opportunity to get some direct feedback on works they'll be performing again this week."
CHS seniors had an especially memorable trip as it is their last of their high school band career.
"We went to the Schlitterbahn Water Park and spent all Saturday there," senior drum major Rishav Rout said. "It was really fun."
Miller adds that his best memory of the trip was hanging out with the students at the beach.
"We had a little beach party on a private island. We did a luau and a cookout," Miller said. "It was just nice to have everyone together. We had a staff versus student volleyball game. It was nice to see everyone outside the rehearsal venue."
Arifin especially enjoyed the moments after winning.
"I really loved dancing with my friends after receiving the winning trophy. It felt really nice to enjoy the achievement with the people I've worked hard with for such a long time," he said.
The trip supplied memories that will last a lifetime and sealed the year and their time in band on a positive note.
"South Padre was a really great way to wrap up my four years of high school band and seven years of band as a whole," Rout said. "I'm going to miss just the people in general. I would not be the same person I am today if it wasn't for band. As a drum major I was a part of something greater than myself. I am very thankful for getting the opportunity to be in band with all the people I've met, the friends I've made and the person I've become."
Video by Hannah Tucker.
About the Contributors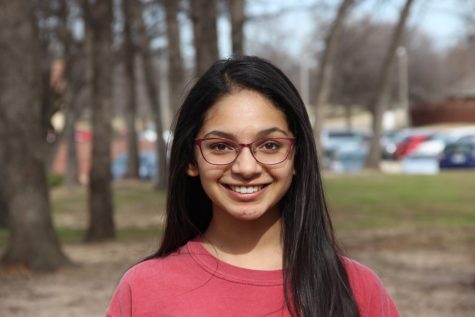 Rutuja Joshi, Staff Writer
Rutuja Joshi is a staff writer for The Sidekick. She especially enjoys writing articles in Opinions and Entertainment. A senior at Coppell High School,...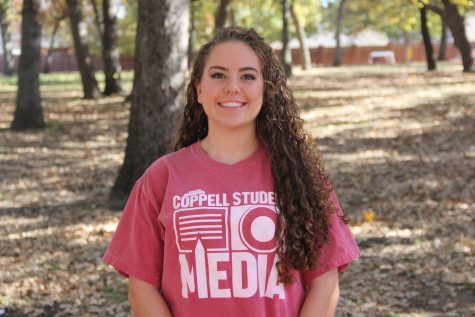 Hannah Tucker, Staff Photographer
Hannah is a sophomore at Coppell High School and is a first year photographer for The Sidekick newspaper. She is a second year member of the Coppell Color...