Treating your mom right (with video)
Five craft ideas to make Mother's Day more special
It is almost time for the most important day of the year: Mother's Day, obviously. We all know how important it is to treat our moms right on their special day. As this Sunday approaches, it takes a great deal of planning and prepping to make the day extra special for mom.
I have always lived by the notion that the best gifts are the ones made by hand. Here are five simple, yet sentimental, Mother's Day gift crafts that are perfect for any mother.
Melting Crayon Painting
This do-it-yourself melting crayon painting is perfect for mothers who appreciate your artsy creative type gifts. Although it looks difficult to make, it is a super easy craft that anyone can do. This is a more creative route to go where you are free to bring out your inner artist.
Materials:
canvas

Crayons (around 25)

hair dryer

hot glue gun (with glue sticks)
Steps:
Glue your choice of colored crayons in the shape of a heart (or your shape of choice) on the canvas using the hot glue gun

Once cooled, use blow dryer and start hovering it over each crayon until each crayon starts to melt

Allow canvas to dry
See video above for a more detailed visual explanation.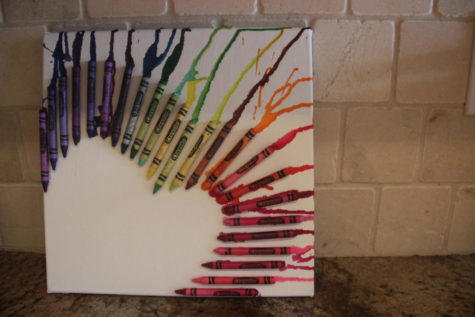 Homemade Lemon Face Scrub
The great thing about homemade scrubs is that they are easy to make because of the availability of the ingredients: they are most likely to be right in your kitchen. This lemon based scrub is perfect for mothers who want to de-stress and watch TV or read a book after a long day.
Ingredients:
small jar

1/2 lemon

tablespoon olive oil

1/2 cup sugar

mixing bowl

lemon juicer

whisk
Steps:
Squeeze lemon using juicer until juice is all squeezed out

Pour juice into bowl

Pour 1/2 cup of sugar into bowl

Stir until consistency is creamy

Add tablespoon of olive oil

Stir again to right consistency

Pour into small jar
See video above for a more detailed visual explanation.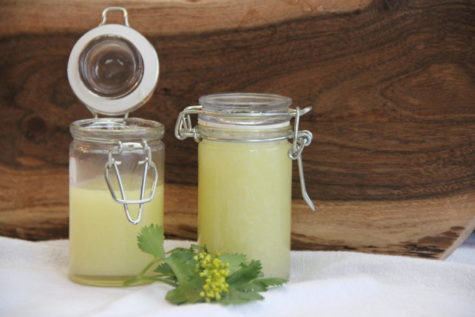 Miscellaneous Gift Basket
The simplest of gifts can mean so much. This is the best gift for mothers who enjoy a wide range of small trinkets and you can personalize this gift to fit your mother's favorite things or needs. With this gift, you are free to add a wide range of things all the way from nail polish to planting seeds, depending on what your mom loves the most.
Here are some options:
Nail polish

Candy

Burt's Bees products

Planting seeds

Bath and Body Works lotion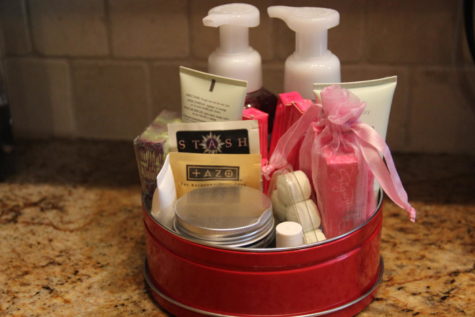 Tied-Knot Blanket
Blankets are universal gifts that everyone loves because of its soft, warm material that keeps people warm. This is a great gift that your mother is sure to enjoy using for years to come. No need to worry about sewing and stitching, all you have to do is tie knots.
Materials:
2 pieces of fleece fabric (choose any size; choose a print and contrasting or matching solid color)

scissors

ruler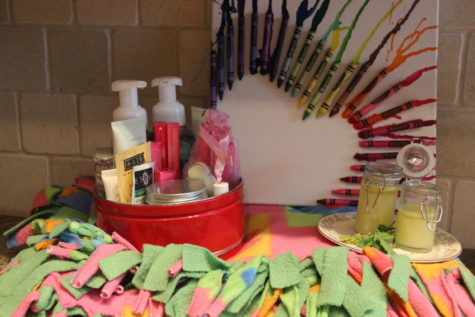 Steps:
Line up the fabric:

Put both fleece pieces together, right sides out (design facing one way, plain color facing the other way)

Cut corners:

Cut out a five-inch square on all corners of the fabric

Cut the fringe:

Cut slits (about five inches) into both layers of fabric all at once on all sides of the blanket. Fringe pieces should be a little wider than the width of your finger.

Tie knots:

Double knot both layers (not too loose, not too tight) of each slit together (tie them like how you would tie a shoelace)
Mixtape
Although to many mixtapes are a thing of the past, this gift could give your mother nostalgia and bring her back to when she was growing up. Put her favorite songs on it and songs that describe your relationship with her. Some song recommendations include "The Perfect Fan" by The Backstreet Boys and "Landslide" by Fleetwood Mac.
About the Contributor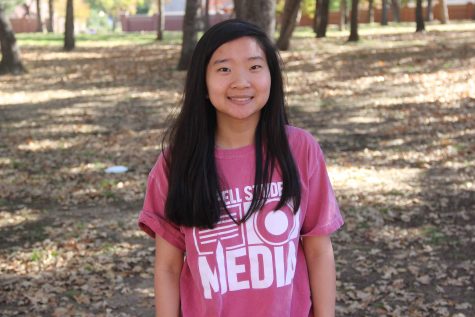 Gracie Blackwell, Business Manager, Social Media Manager
Gracie is a senior and third year staffer for The Sidekick newspaper. In her free time, she enjoys hanging out with friends, watching movies and traveling. With...