King passes away after leaving lifelong imprint on Coppell community, CHS campus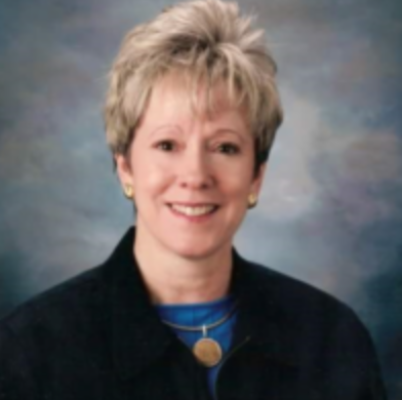 Through her kindness and ambition, former Coppell High School principal Mary King left a lasting impression on the people around her as an educator, mother, friend and mentor.
King, who served as principal from 1989 to 1998, unexpectedly died on April 24 at 70 years old but her legacy, spirit and contributions to Coppell ISD will always be remembered.
King played a key role in laying the foundations of the new CHS building in 1989 by making many important decisions regarding construction. She also welcomed in the first graduating class of the school.
"She was a strong leader, an excellent principal and she was someone who was very goal oriented and she knew what she wanted and she knew how to get there," Coppell ISD assistant superintendent Brad Hunt said.
Hunt was hired by King as a teacher at CHS when the building first opened, but later moved on to different schools before returning as the principal of CHS from 2006 to 2011.
"She had high expectations for herself and others, she took a lot of pride in what she did and really was the driving forcing in opening up that building," Hunt said.
While she conducted herself with professionalism so that her students respected her, she also had a teaching mindset, always supportive and encouraging.
"I really appreciate everything she gave to Coppell ISD," said school board member Leigh Walker, who is a 1991 CHS graduate. "I'll miss her energy and her no nonsense attitude."
During her time as principal, she was a notable advocate for the fine arts, student media groups and career and technology classes.
"We stand on the shoulders of the people that come before us and I know that Coppell meant so much to Principal King," Walker said. "She was just one of those community leaders back in the 80s and 90s."
King was previously an assistant principal, career and technology education teacher and principal of Pinkerton Elementary before becoming the principal of CHS and later the director of high school services for Texas Association of Secondary School Principals (TASSP).
"Mary, she was just wonderful, she was great to work with, she was a great friend, and she was a real mentor to me," Hunt said.
Laying the foundation for a school that was state-of-the-art for its time would not be an easy task; King was chosen for her drive, passion and skill set for the job.
King's Memorial Services will be held at the Harrell Funeral Home, 4435 Frontier Trail in Austin, on Thursday at 2 p.m.