Gifted does not live up to the hype, with lack of character development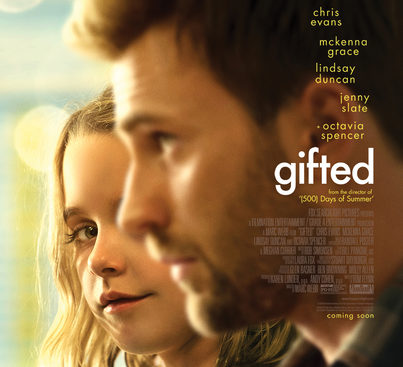 Hang on for a minute...we're trying to find some more stories you might like.
*Contains Spoilers*
Child prodigies in films are nothing new. However, it becomes interesting when one family member wants the child to bring out her skills and showcase them to the world and another just wants her to live the normal life of a kid.
Director of The Amazing Spider-Man, Marc Webb's Gifted expected to be just as great. However, while many critics enjoyed the movie, I found it to be a little boring.
Gifted has so much potential to be above and beyond the cliche storylines of an extraordinary main character doing something incredible. Sadly, I found myself nodding off through long scenes of dialogue. While I did not expect an action movie, there are a few things that make me think that Gifted did not reach its potential.
The character development could have been better. Frank Adler (Chris Evans) and Bonnie Stevenson (Jenny Slate) remain mostly the same throughout the movie. Stevenson, who is child prodigy Mary's (McKenna Grace) teacher, is mostly shown on the sidelines rooting for Adler, Mary's uncle and legal guardian, and although it is to be expected that she and Adler fall in love, the romance happens at the beginning of the movie and seems to stem from nowhere.
Also, the court case between Adler and his mother (Lindsay Duncan) is mostly  interrogations and random recollections of past events. Although we find out more about the characters, the scenes are also kind of random and unconnected to the storyline.
I will admit that I did cry a couple of times throughout the movie. There are a few emotional tearjerkers here and there, such as when Mary is put into foster care, but even those scenes are nothing more than ordinary.
This movie isn't bad. It evokes a few emotions out of me and a feeling of sadness that I didn't know I could feel for fictional characters. However, besides the use of sadness, there is not much I felt for the movie.
I normally dictate how I like a movie through the feelings I experience after I walk out of the theater. I would give this a three out of five stars because if I wasn't writing a review on Gifted I would've forgotten half of what had happened.
This is fun to watch when you want a family-friendly movie, but I would not rely on the plot to be life changing or something that will stick with you throughout the years.