(Fro) Yo
Tappy's Yogurt named 'Best Dessert of Coppell' for its healthy options, colorful atmosphere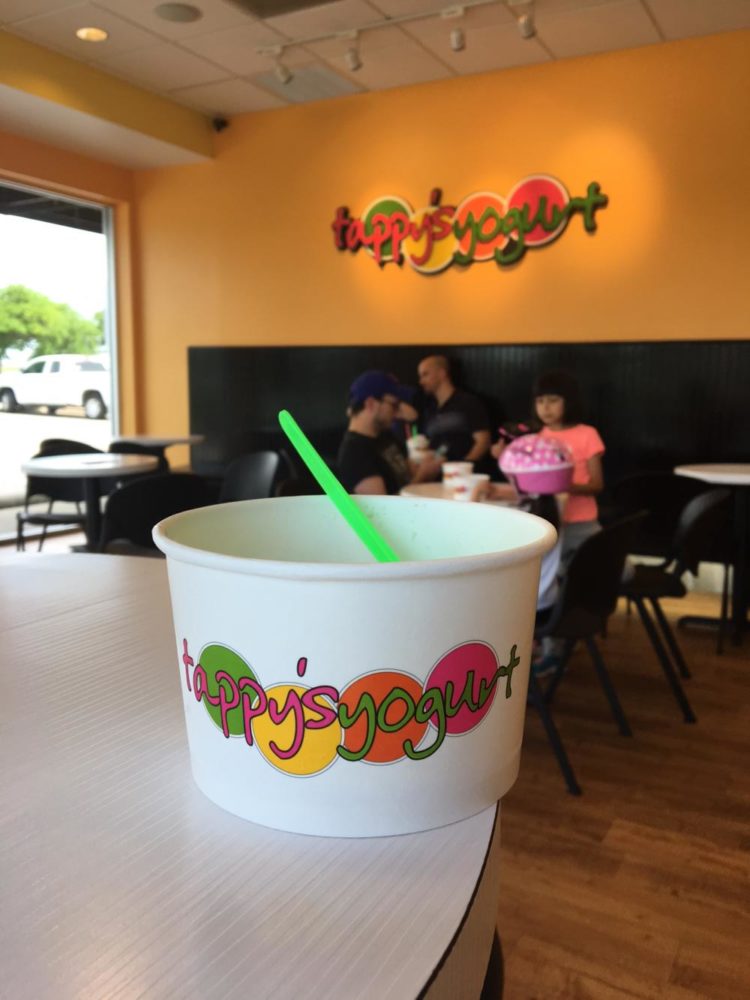 Step 1: Take a cup (one size fits all at Tappy's).
Step 2: Proceed to the frozen yogurt dispensers and push the chosen handle downwards with maximum vigor. Repeat for each flavor, preferably, until the cup is flooded. (Tip: Try a little of each flavor to achieve a delicious goop.)
Step 3: Sprinkle from the assortment of toppings – including fruit boba, Reese's bits, rainbow sprinkles and more. Additionally, you can choose to douse your frozen yogurt with marshmallow, caramel or chocolate syrup.
With three simple steps for a yummy and customized dessert, it is no wonder that Tappy's Yogurt, located at 2780 MacArthur Blvd. in Lewisville, is a favorite for those craving a lighter option than ice cream. The colorful frozen yogurt shop has an ambience that draws both families and high schoolers to swing by after school or office, and enjoy a casual break.
"It's a clean store with a family environment, and people love the yogurt," store owner Milensky Rega said. "We also have really great employees who are friendly and polite with the customers. It's a combination of all the things that makes Tappy's really unique."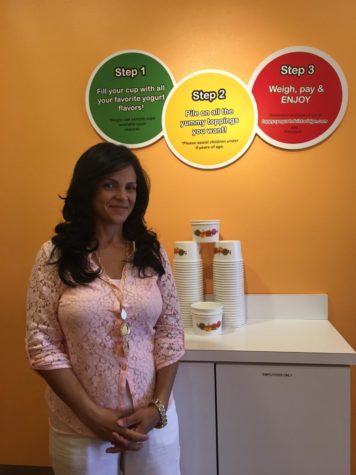 Nonfat options for most of the flavors, such as the shop's trademark 'Tappy's Original Tart', also make the dessert hotspot unique in its selections. Customers from the Coppell and Lewisville area alike love that they can satisfy their sweet tooth, not feel the guilt and enjoy a chilly mouthful of flavor- all in one convenient cup.
About the Contributor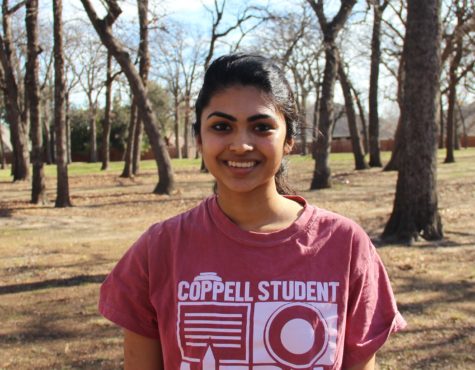 Meha Srivastav, Social Media Manager
Meha Srivastav writes, or rather, passionately consumes the wee hours of night writing for The Sidekick. When not writing for The Sidekick, she can be...