Bowden's monstrous love for literature allows for connecting poetry with life
Lina Pyon, Co-Social Media Manager
April 26, 2017
Green slime, posters of horror movies and figurines of Frankenstein are the first things that stand out in Matthew Bowden's room. Bowden teaches GT/Ap English IV and Creative Writing, and has been teaching at Coppell High School for 19 years, adding more and more to his collection.
"Ever since I was a kid I was fascinated with monsters and monster movies, and [Frankenstein] happened to be the one that I really loved and stood out because he was this monster, but he was also this sympathetic child that had been sort of abandoned by his father," Bowden said.
Though Bowden's affinity towards Frankenstein as a child was the movie and the physical aspects of the creature, it became something significant to him because of his true love for literature.
"The sympathetic picture that Mary Shelley paints of the creature and the questions of morality and responsibility and abandonment and the question of who's the real monster who's the real antagonist-  Frankenstein embodies the things that I love about literature," Bowden said.
Beyond merely loving literature, Bowden also writes poetry of his own for himself for his students.
"I think it's an important thing, rather than always reading poetry from a bunch of old dead white guys, to say 'hey, I write this and I have a passion for this, I'm not just teaching it as a job, I do this as a therapeutic thing or as a way to commemorate important moments in my life," Bowden said.
As a teacher, Bowden hopes to pass onto his students the same knowledge and lessons from literature that he has gained throughout the years.
"The most important thing that [students] take away from my class is to see that literature is a record of human history, of human condition," Bowden said. "The things that draws me most to literature are written works that explore truths about human nature: about our greed, our generosity, and the unconquerable human will and human spirit. So, I wish for kids to see literature is not just a story, but the chronicle of the human condition."
Congratulations to the April Teacher of the Issue, Mr. Bowden.
Follow Lina @Linaapyon
About the Contributors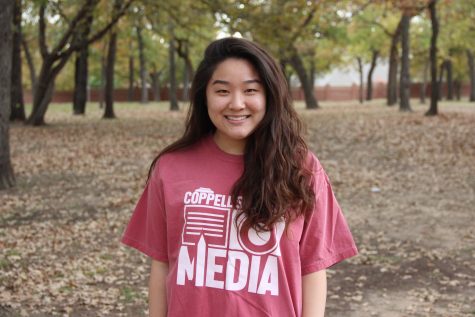 Lina Pyon, Social Media Manager
Focused on the future and the opportunities that the world contains, Lina Pyon enjoys spending time with the important people in her life and broadening...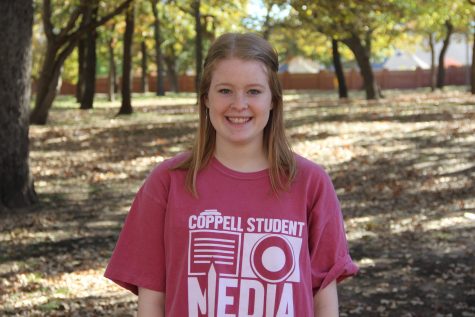 Meara Isenberg, Editor-in-Chief
Meara is a senior at Coppell High School and the Editor-in-Chief of The Sidekick newspaper. She is proud to be a part of a great team of really talented...