Cozby library honored at city council meeting, new city manager takes up mantle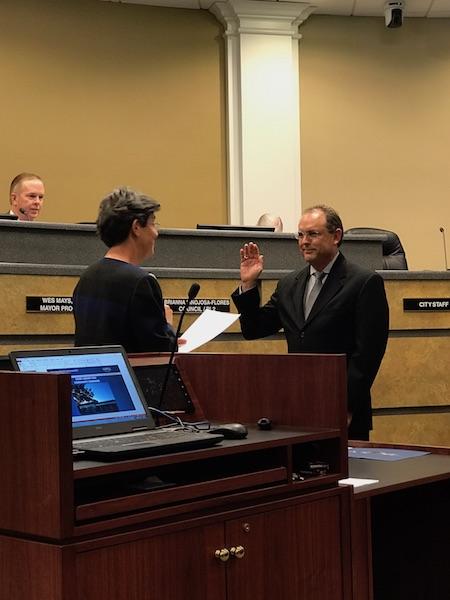 Last Tuesday night, the Coppell City Council welcomed its new city manager, Mike Land.
"If you all haven't noticed there's a new face that has joined us here," Coppell Mayor Karen Hunt said. "We are here tonight to welcome Mr. Land publicly as this is his first meeting as city manager."
Land learned about his appointment on April Fool's Day, a point that Hunt was sure to point to out.
"We promised him that it wasn't a joke. One of the council members did contact him immediately after midnight to congratulate him on his appointment," Hunt said. "We are pleased and thankful."
In addition to swearing in Land, the Council presented the Achievement of Library Excellence Award to the William T. Cozby Library and Community Commons located at 177 N Heartz Rd.
This is the 12th year in a row that the Cozby Library has received this award from the Texas Municipal Library Directors Association.
"We support literacy in a variety of ways including storytimes, book clubs and online tutoring," library employee Vicky Sveta said. "I couldn't do it without the library board, friends, the staff, the council, and the citizens who support this library. Thank you very much."
The council also named April 9-15, 2017 National Library Week.
"It's surely been a banner year for the library," councilmember Marvin Franklin said. "Almost flawless execution."
The remainder of the evening was spent approving the installation of a Wing Stop in the shopping center on Denton Tap Road and other expenditure projects for the city.
"This could be the best ever [of restuarants approved in the last 5 years]," Franklin said. "Everybody loves WingStop."
About the Writer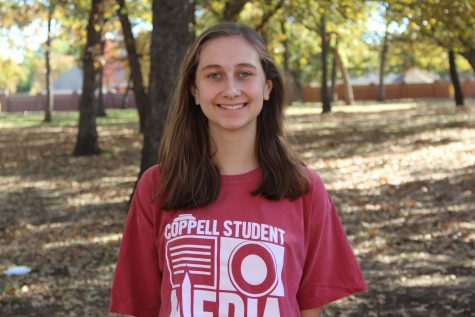 Emma Cummins, Executive Opinions Editor
Emma is the Executive Editorial Page Editor at The Sidekick. She enjoys politics, writing and traveling.